2019 Fangaea Guests
2019 Fangaea Special Guest – Bill Kopp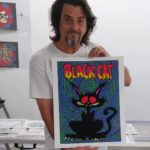 Two-time Academy Award-winner Bill Kopp has been making funny cartoons for over 30 years. He is the co-creator of EEK! THE CAT and voiced the beloved title character.
Kopp directed the animation in the feature films ONE CRAZY SUMMER and BETTER OFF DEAD and was one of 3 animators on the early SIMPSONS shorts on the TRACY ULLMAN SHOW. He wrote and produced THE SHNOOKUMS AND MEAT FUNNY CARTOON SHOW, which included TEX TINSTAR and PITH POSSUM SUPER-DYNAMIC POSSUM of TOMORROW!
Kopp also created the cartoon MAD JACK THE PIRATE and also voiced Mad Jack himself. His other producing and writing credits include ROLLER COASTER RABBIT and TUMMY TROUBLE, TOONSYLVANIA, THE TWISTED WHISKERS SHOW, the TOM & JERRY movies BLAST-OFF to MARS and THE FAST and the FURRY, and the animated episode "The Third Pig" for TALES FROM THE CRYPT (possibly the bloodiest cartoon ever made).  Check out more at www.billkoppanimation.com.
Follow Bill at:
Panel:
2019 Fangaea Special Guest – Joe Ochman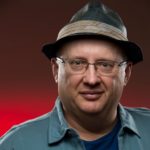 Connecticut native Joe Ochman has acted professionally in films, television, stage, commercials, video games, animation, anime and recorded books for almost forty years. For a TV-addicted, movie-cartoon-avid-reading-comic-book-sci-fi freak, it's been the perfect way to make a living.
Joe's voice has been heard in diverse roles all over the anime universe, in shows like Naruto, Marvel's Blade, Transformers: Robots in Disguise, Digimon, Gundam Origins, JoJos Bizarre Adventure, Hunter x Hunter, Twin Star Exorcists, Duel Masters, Wolf's Rain, Cowboy Bebop, Mon Colle Knights, Shinzo, and many, many more.  In animated TV, Joe recurs as Mayor Billington on Disney Junior's Doc McStuffins, and as Mayor Bourgeois (Chloe's father) on Miraculous: Tales of Ladybug and Cat Noir.
In the gaming world, Joe most recently worked on World of Warcraft: Battle For Azeroth. He voiced (another!) Chloe's father, William Price in Life Is Strange, and voiced (and motion-captured) Professor Harold MacDougall in Red Dead Redemption and its Undead Nightmare DLC. He also voiced roles in Fallout 4, Dishonored 2, World of Final Fantasy, Kingdom Hearts HD 2.5 Remix, Call of Duty: Advanced Warfare, The Evil Within, Murdered: Soul Sacrifice, Lichdom: Battlemage, Diablo III, Command & Conquer 4 and many more. He has several huge upcoming titles he's not allowed to reveal… at pain of death.
On camera on TV, he guest starred on Disney Channel's Best Friends Whenever, Bones on Fox, Showtime's House of Lies and Weeds, and Criminal Minds: Suspect Behavior for CBS. Joe recurred as a guest star on CSI and Sleeper Cell. He has shown up on Buffy the Vampire Slayer, Lois & Clark, Seinfeld, Will & Grace, House, West Wing, NYPD Blue, Desperate Housewives, That's My Bush and many others.
In film, he has worked on Blumhouse's Truth Or Dare and The Purge:Anarchy, Never Been Kissed, Space Jam, Officer Down and a bunch of indie films: Saving Lincoln, House of the Rising Sun, Black And Blue, Dead Game and Donald And Dot Clock Found Dead In Their Home, among others. In animated film, he appeared in the Oscar-nominated Ernest & Celestine, the National Film Award winning Delhi Safari and the Annie and Cesar Award winning Zarafa.
In animated film, he appeared in the Oscar-nominated Ernest & Celestine, the National Film Award winning Delhi Safari and the Annie and Cesar Award winning Zarafa. Historically speaking, he played a very stoned ghost of Benjamin Franklin in How High (a role he also played – straight and alive – in The Franklin Spirit, a multi media presentation in the US Pavilion at the 2005 World Expo in Aichi, Japan…and on the Today Show!).
The stage has always been Joe's first love, though, and he has fulfilled that romance in dozens of plays. He also writes for film and TV, coaches acting to an eclectic celebrity clientele (including Guardians Of The Galaxy's Dave Bautista and rock legend Alan Parsons), and is an award winning stage director.  Learn more at www.joeochman.com
Follow Joe at:
Panel:
2019 Guests and Panelists
4DSci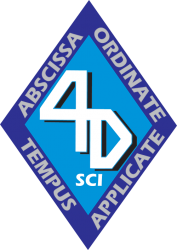 4DSci is 3D Visualization done over time. The ability to explore locations, events, data, or concepts in what was, till now, only a dream. 4DSci was developed for the sole purpose of bringing Virtual Reality to education, bridging the gap between textbook and reality.
Our goal is to ensure 4D education becomes accessible to all. Through technical services, software, hardware, and consulting, 4DSci brings content standards to life for students.
Take your students back to Medieval Europe, inside a plant cell, or to see the pyramids! 4DSci develops the tools, technology, and systems to take students on an educational adventure without having to leave their seat. Learn more at www.4dsci.com
Follow 4DSci at:
Panel:
Find them at:
Cosplay Crafts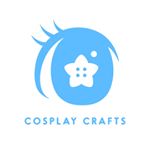 Cosplay Crafts is an up and coming online cosplay supply store based in Los Angeles, California. They source everything you need to craft your own high quality cosplay easily and affordably.  Visit their website for colorful and unique ideas and supplies at www.cosplaycrafts.com
Follow them at:
Panel:
Cumberpunch Cosplay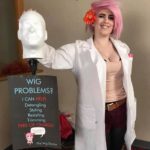 Cumberpunch Cosplay AKA The Wig Dr. was introduced to the world of cosplay in 2004 and has been completely obsessed ever since. In 2010 her skills as a wig stylist began to stand out and is now a nearly full time wig commissioner.
She supports and encourages fellow cosplayers as The Wig Doctor, performing miraculous repairs and spreading her knowledge and positivity around every con she attends.
Follow Cumberpunch Cosplay at:
Panel:
Rebecca and Matthew Eusey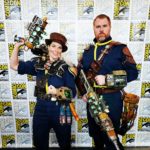 Rebecca and Matthew Eusey have been semi-professionally costuming across many genres for nearly 20 years. Matt and Rebecca helped co-found the Society for Creative Anachronism chapter in the country of Iceland.
They have been panelists at SDCC, Wondercon and across the southwest. They are often found teaching sewing and leatherwork at their home in Chula Vista, CA.
The cosplay and geek culture home for Matt and Rebecca Eusey is BexandRedCosplay. Rebecca is a Royal Guard in the 501st, and has led workshops on persona development, creating costumes on a budget, multicultural steampunk and couples cosplay.
Matt has been recognized for his ability to clearly explain complex topics. He's a leatherworker, painter, and nerf gun modifier.
Follow Rebecca and Matthew at:
Dynamic Room:
Galactic Journey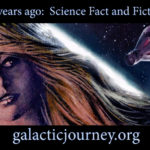 Imagine living in the Silver Age of science fiction and fantasy.  LBJ has stepped into the shoes of his assassinated predecessor, JFK.  The Mercury and Vostok space programs are over, and the Moon Race is on.  Dr. Strangelove has graced the silver screen.  Joanna Russ and Ursula K. Le Guin are promising new science fiction authors.  Spider-Man, The Fantastic Four, The X-Men, and the Avengers are bursting onto the comics scene.  What would it be like to actually be there, experiencing life, the movies, the books, the music, day by day?
The Traveler and his team live in 1964, regularly commuting 55 years into the future to write about then-contemporary science fiction and fantasy, particularly fiction found in magazines.  But that's not all there is to life 55 years ago!
There is nothing like the Journey anywhere else in the universe.  Come jump through the portal and see a world you may but dimly remember, or which you may never have seen before, but without which your time could never have been.
Follow Galactic Journey at:
Panel:
Gamercon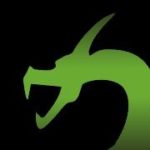 Gamercon is a San Diego company formed by a group of passionate geeks and gamers that is dedicated to bringing you exciting experiences throughout the year! We have specialists in all areas of gaming, who bring their passion for gaming to our organization. Doing research on their area of expertise isn't work, it's something they do for fun. And we bring that experience and excitement to you.
Gamercon's vision of the future is to unite Southern California gamers, geeks, cosplayers, and fun-loving folks have come together in a strong community that we can continue to develop. We want to live in the gamer utopia where our events are the biggest thing happening each month, because we provide the best tournaments, prizes, and community atmosphere available.
Follow them on at:
Find them at:
Caleb Gillen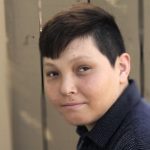 Caleb Gillen is a lot of things. He's a gigantic nerd when it comes to video games, comics and anime. He's at least one-third robot. He has a secret lair complete with secret underwater entrance. He can transform into a monster-fighting hero, complete with overlong transformation sequences and theme music.
But most of all, he's a writer that loves talking about pop culture, and currently writes for his own blog, Otaku-DNA, and video game website the Overpowered Noobs.
Follow Caleb at:
Panel:
Jeremy Jiao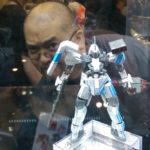 Jeremy Jiao is a San Diego-based scale model builder specializing in Gundam models. He is part of a couple of Southern California builders groups – Those Gundam Guys and San Diego Gunpla. He has been building competitively for several years now and routinely enters local modeling contests.
He enjoys fostering the Gundam building community. He helps host a semi-annual build gathering (typically with a build contest) that also serves as a charitable event for Rady Children's Hospital San Diego.
With Those Gundam Guys, Jeremy helps put on the largest Gundam Model contest in the United States. Last year's contest was the seventh annual contest and had over 400 entries.
Dynamic Room:
The Kingdom of Terre Neuve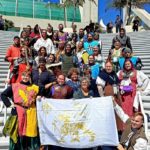 The Kingdom of Terre Neuve is a chartered division of the Adrian Empire. They  are committed to historically accurate reenactments of medieval life, art, and combat. The Adrian Empire covers primarily southern San Diego County and Imperial County, CA. The Adrian Empire is an international organization with chapters throughout the United States and Canada, including some U.S. military bases.
The Adrian Empire is a non-profit, educational organization that recreates history from the time frame of 793 to 1624 AD. This time frame covers what was known as the Middle Ages (Medieval) through the Renaissance period. Every month they have many local events which include Live Steel / Ren fighting, Archery Tourneys and Arts and Sciences displays and competitions.
To learn more, you can visit the Adrian Empire website or their facebook group page below:
Dynamic Room:
Charlie Kowai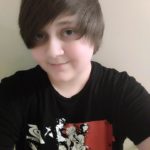 Charlie has a lot of experience in the cosplay and convention circuit, organizing and running various groups and gatherings, as well as volunteering for other conventions, as well as being a cosplayer himself.
Current passions include JoJo's Bizarre Adventure and Kingdom Hearts, but has delved into many other fandoms. In his free time, Charlie plays video games and covers various Vocaloid producer's songs.
Panel:
Serena Leitner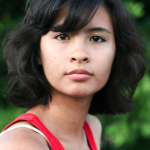 Serena Leitner is Digital Instructor at Little Fish. She attended the School of Creative and Performing Arts and is currently attending Miramar college.
When she isn't drawing, she's writing, and when she isn't writing, she's reading ridiculous amounts of fiction (comics and otherwise).
Follow Little Fish Comic Books at:
Dynamic Room:
Mickey Lyle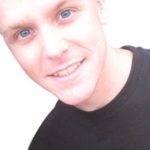 Exiled from the wintry north at a young age for a dissenting opinion of the established power structure, Mickey has roamed the golden lands hungry for knowledge and opportunity.
Already a jack of all trades as a result of his travels, Mickey currently trains in the darker arts of technomancy in secret circles in the area.
Dynamic Room:
Gideon Marcus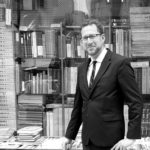 Award-winning science fiction author Gideon Marcus is founder of Galactic Journey, blogging from 55 years ago, day-by-day.
The Managing Editor of Journey Press, his newest release is Rediscovery: Science Fiction by Women (1958-1963).
Follow Galactic Journey at:
Panel:
Janice Marcus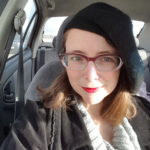 By day a mild-mannered writer, cosplayer, and all-around nerd, Janice has a degree in Japanese Studies and an ongoing interest in Japanese pop culture. She's also the editorial backbone of Serling-Award winning and Hugo-nominated web project, galacticjourney.org, a time machine that brings context and relevance to the world of fifty-five years ago.
An inverate member and moderator of countless convention panels, Janice runs the Galactic Journey presentations when the Journey hits the road. When she's not writing or editing, she's helping support her daughter's dreams of becoming a musician, a comic artist, and taking over the world.
Follow Galactic Journey at:
Panel:
Lorelei Marcus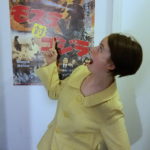 A teen taking on the world. An artist, musician, and fan of scif-fi. Has written and illustrated fiction, nonfiction, music, and comics. Known for being raised in 3 different decades: currently living in 1964, 1989, and 2019.
Follow Galactic Journey at:
Panel:
Mochi Cafe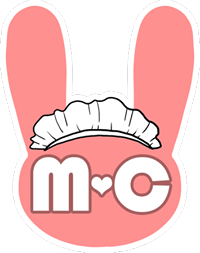 Mochi Cafe is an eclectic blend of Japanese pop culture and the celebration of friendship and fun based in San Diego, California, founded by Andrea Cash and Stephanie Moore in 2009.
Inspired by the maid cafes in Akihabara, Japan, Mochi Cafe entertains guests through games, dance, and song. Unlike the traditional black and white attire, maids and butlers of Mochi Cafe bring a colorful and fun brand of cultural entertainment for all ages.
They bring a unique experience of Japanese Maid Cafes to the United States so all fans of Japanese Culture could enjoy!
Follow them on facebook at MochiMaidCafe
Find them at:
Alonso Nunez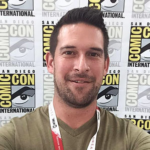 Alonso Nunez is founder and Executive Director of Little Fish Comic Book Studio. He graduated from the School of Visual Arts, majoring in Comic Illustration. A third generation San Diegan, he has always had a passion for the comic artform in all its various styles, genres, and purposes. He is an active comic professional and an advocate for the comic medium.
Follow Little Fish Comic Books at:
Dynamic Room:
Lisa Pinelli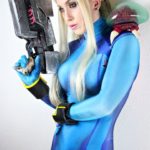 Lisa is a model in the Southern California Area. She is a city girl who enjoys being outdoors and belongs in the country. Lisa loves the beach, and sports such as snowboarding, cheer leading, gymnastics, aerial arts, and football.
Lisa is a gamer and loves Marvel. She is a college student majoring in Animal Science and is a very compassionate person who loves helping others. She can get along with almost anyone and has a great personality. Her favorite word is SMILE, so start doing it!
Follow Lisa at
Room:
The Pirates of the Stranglehold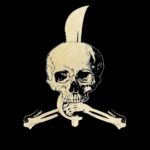 The Pirates of the Stranglehold be found in the Port o' San Diego and have been seen at several events that include Mira Mesa 4th of July Parade, San Diego Comic Con, Oceanside Harbor days, the opening of Pirate Shores at Legoland, assorted Cub Scout events and Library visits, and have had a very favorable relationship with Gold Coast Productions Escondido Renaissance Faire for several years.
These be Pirates tried and true and can be seen entertainin' the crowds with their antics that include trying to bury a treasure by seekin' help o' the wanderin' public, forcin' someone to walk the plank that be on a leash, Pirate Court and their Scurvy Dawg team be performin' at the Pre-show afore the Battle.
They tend to portray "cursed" type Pirates as seen in films but do have a smatterin' o' Pirate Lore which they can share with their minglin' ways.
Follow them at:
Panel:
Silverio "Kalani" Queja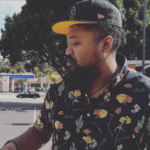 Silverio "Kalani" Queja has been playing D&D for 14 years and DMing for 10. An IT professional by day and a dragon slayer by night, he is known for his crazy characters and his blatant abuse of the Wild Magic Surge Table. His abysmal dice rolls rival the famously terrible rolls of Will Wheaton.
After a long rest, he fills his time with video games and culinary exploration, audio editing and other oddball projects. Currently, he is helping edit "Die By The Dice" podcast.
Follow Silverio at:
Dynamic Room:
Dr. LaWana Richmond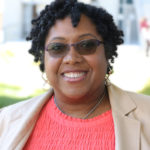 Dr. LaWana Richmond is a self-confessed Black Geek. Her current passion is Afrofuturism of which the Sankofa Bird is a symbol.  It is usually described as a bird with its body and feet facing forward to represent the present, neck turned with head facing back to represent the past and an egg in its beak to represent the future. The vertical lines throughout the image represent the ever present and unexpected disruptions that occur in time and space.
She is drawn to the concept of Sankofa and visualizing it through the Sankofa Bird because the connection between understanding the past, considering the future, and taking action in the present is universal. She currently teaches Afrofuturism for African American Studies Minor at UC San Diego and lecture on the topic in various venues.  The Afrofuturism Lounge, an event she started last year , is an event for Black comic creators, writers, artists, animators, and publishers to share their stories and wares with a diverse audience.
Dr. Richmond works at the University of California, San Diego where she manages organizational development and process improvement for Transportation Services and lectures on Higher Education Administration and Governance as well as Afrofuturism.  Learn more about her projects at www.firyali.com
Follow Dr Richmond at:
Panel:
San Diego Star Wars Society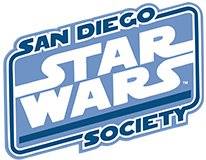 The San Diego Star Wars Society is a Non-Profit charitable and community service organization. We have been celebrating all things regarding the Galaxy far, far away since 2002. We are a family friendly organization and there is no cost to participate.
Follow them at:
Panel:
Science Fiction Coalition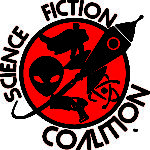 Science Fiction Coalition is a private club of science fiction fans that loves to give back to the community.  We support charities,fundraisers, conventions, and special events.  We also love to show and express our fandom of Sci fi to the Universe.
Follow the Sci Fi Coalition at:
Panel:
Find them at:
Sci Fi Museum Exhibit in the Golden Eagle Room
Siar Geata the Oceanside Chapter of Amtgard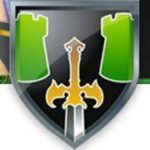 Amtgard is a medium touch Buffer game, first developed in Texas. It uses foam weapons and has an intricate magic system that can be used for simple objective games, like capture the flag, to complexe quests with fully developed plot lines. Though it was developed in Texas, there are chapters in every state in America, in Canada, England, and Croatia.
Besides games, Amtgard is also dedicated to arts and crafts, encouraging players to make their own gear both by offering facilities to do so, and by awards. If one excels in their art, they can even become a Master, which makes them eligible for knighthood.
Siar Geata is a Duchy in the Kingdom of Westmarch. Founded in 2006, it is the furthest Southern park in the kingdom. It meets in Oceanside California, on Fridays, for crafting, Saturdays for the main event, and on Tuesdays to practice fighting skills.
Follow them at:
Dynamic Room:
Starburner Galactic Courier Service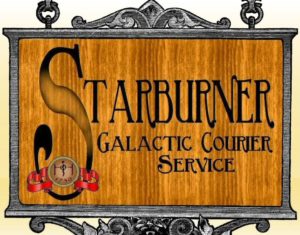 Starburner Galactic Courier Service is a San Diego based makers guild. We focus on creating props for exhibits and installations centering around science fiction/fantasy themes colored with the imaginative world of steampunk. Our work encompasses a wide range of genres and subjects such as Star Wars, Doctor Who, Harry Potter, Jules Verne, H.G. Wells, Victoriana, Steampunk, Dieselpunk and more. Our talented team specializes in everything from miniatures to costumes and accessories to full scale flying machines. And that's just scratching the surface! We don't just create an exhibit, we create an adventure!
Follow them at:
Find them at: