Special Guest Announcement – Lori Alan
We are incredible happy to announce a special guest at this year's Fangaea – Lori Alan, the multi-talented voice behind many of your favorite characters, including DIANE SIMMONS on Family Guy and PEARL THE WHALE on SpongeBob: Squarepants!
Lori Alan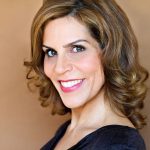 Lori Alan started talking as soon as she fell out of the womb, and hasn't stopped since. A native of the Washington, DC area, her passion for entertaining led the five-year-old actress to make her television debut as the star of a Shakey's Pizza commercial. She went on to graduate with honors from NYU's Tisch School of the Arts and set off cutting her teeth on the comedy circuit, as a longtime member of New York's Gotham City Improv (Groundlings East).
Lori is perhaps best known for her award-winning voice-over work. At the First Annual Voice Arts Awards (the Academy Awards for Voice-Overs), she was honored by her peers with first-place prizes for Outstanding Body Of Work and Outstanding National Television Commercial.
She starred as Diane Simmons on Family Guy, Pearl the Whale on SpongeBob: Squarepants, and Sue Richards, The Invisible Woman, on Marvel Comics' The Fantastic Four, among many other fantastic animated roles (Inside Out, Monster's University, Toy Story 3, Despicable Me 2, WALL•E, Henry Hugglemonster, Metal Gear Solid, Cow and Chicken, Animaniacs, and Futurama) and a long, successful commercial career.
Follow Lori Alan
Find Lori Alan in the Corinthian Room!