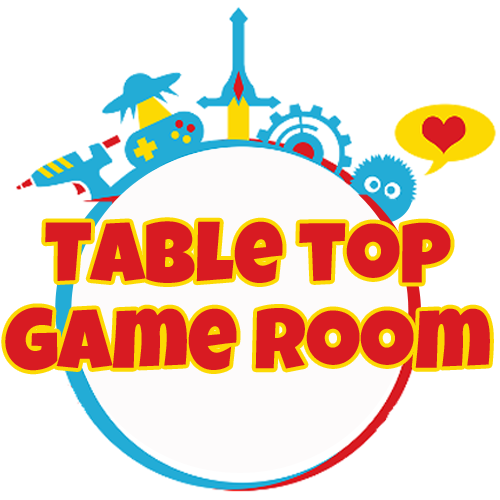 Tabletop Game Room presented by Off the Shelf Games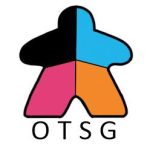 Fangaea 2023 information below – 2024 info coming soon!
The Doric Room will be dedicated to tabletop/board games! Many classics will be available to play for all ages! And we will have scheduled tournaments on both days, so keep your eyes on this page for more details!
Presented by Off the Shelf Games, a board game store and tabletop lounge located in El Cajon, San Diego, where you can come in with your family and friends to enjoy hours of fun tabletop games! This room will be bringing you the latest and greatest in game titles, as well as, games of yesteryear!
Follow Off the Shelf Games: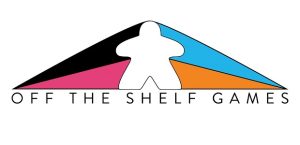 Off the Shelf Game List in 2023
| | |
| --- | --- |
| Game | Players |
| 5-Minute Dungeon | 2 to 5 |
| 7 Wonders Architects | 2 to 7 |
| Abandon all Artichokes | 2 to 4 |
| Adrenaline | 3 to 5 |
| Air, Land, and Sea: Critters at War | 2 |
| Apples to Apples | 4 to 10 |
| Aquatica | 1 to 4 |
| Ark Nova | 1 to 4 |
| Art Decko | 2 to 4 |
| Ascension Tactics | 1 to 4 |
| Ascension: Deckbuilding Game | 1 to 4 |
| Avalon | 5 to 10 |
| Azul: Master Chocolatier | 2 to 4 |
| Azul: Summer Pavilion | 2 to 4 |
| Bad Company | 1 to 6 |
| Bargain Quest | 2 to 6 |
| Beez | 2 to 4 |
| Biblios | 2 to 4 |
| Bites | 2 to 5 |
| Blood on the Clocktower | 5 to 20 |
| Bloody Inn, The | 1 to 4 |
| Boop | 2 |
| Brandon the Brave | 1 to 4 |
| Caesar! | 1 to 2 |
| Calico | 1 to 4 |
| Can't Stop | 2 to 4 |
| Canvas | 1 to 5 |
| Captain Is Dead, The | 2 to 7 |
| Carcassonne: 20th Anniversary Edition | 2 to 5 |
| Cascadia | 1 to 4 |
| Cash n Guns | 4 to 8 |
| Catan: 3D Edition | 3 or 4 |
| Catan: Starfarers | 3 to 4 |
| Cellulose | 1 to 5 |
| Century Golem | 2 to 5 |
| Challengers! | 1 to 8 |
| Chinatown | 3 to 5 |
| Cindr | 1 to 5 |
| Clank! | 2 to 4 |
| Clank! Catacombs | 2 to 4 |
| Clue: Harry potter | 3 to 5 |
| Cockroach Poker | 2 to 6 |
| Codenames | 2 to 8 |
| Codenames: Disney | 2 to 8 |
| Cosmic Encounter | 3 to 5 |
| Cosmic Encounter Duel | 2 |
| Coup | 2 to 6 |
| Cowboy Bebop: Space Serenade | 1 to 4 |
| Creature Comforts | 1 to 5 |
| Crew, The: Mission Deep Sea | 2 to 5 |
| Cuphead: Fast Rolling Dice Game | 1 to 4 |
| DC Deck Building Game | 2 to 5 |
| Deception: Murder in Hong Kong | 4 to 12 |
| Decorum | 2 to 4 |
| Dice Forge | 2 to 4 |
| Dice Throne: Marvel | 2 to 6 |
| Dinner in Paris | 2 to 4 |
| Disney Sorcerer's Arena | 2 to 4 |
| Dive | 1 to 4 |
| Dodos Riding Dinos | 1 to 8 |
| Dominion: Intrigue | 2 to 6 |
| Downforce | 2 to 6 |
| Dude | 3 to 6 |
| Dune Imperium | 1 to 4 |
| Dungeon! | 1 to 8 |
| Epic Spell Wars of the Battle Wizards | 2 to 5 |
| Ethnos | 2 to 6 |
| Everdell | 1 to 4 |
| Fallout Shelter | 2 to 4 |
| Fantasy Realms | 3 to 6 |
| First Rat | 1 to 5 |
| Flamecraft | 1 to 5 |
| For Sale | 3 to 6 |
| Gizmos | 2 to 4 |
| Good Cop Bad Cop | 4 to 8 |
| | |
| --- | --- |
| Game | Players |
| Green Team Wins | 3 to 12 |
| Hive | 2 |
| Horrified | 1 to 5 |
| Isle of Cats, The | 1 to 4 |
| Jamaica | 2 to 6 |
| Jamaica The Crew | 2 to 6 |
| King of Monster Island | 1 to 5 |
| King of Tokyo: Monster Box | 2 to 6 |
| Love Letter | 2 to 4 |
| Love Letter: Infinity Gauntlet | 2 to 6 |
| Machi Koro 2 | 2 to 5 |
| Marvel United: Deadpool | 1 to 5 |
| Marvel United: Enter the Spider-Verse | 1 to 4 |
| Marvel United: X-Men | 1 to 5 |
| Mayhem: Looney Tunes | 2 to 4 |
| Mayhem: Teen Titans Go! | 2 to 4 |
| Meadow | 1 to 4 |
| Medium | 2 to 8 |
| Meeples & Monsters | 2 to 4 |
| Mind MGMT | 1 to 5 |
| Monopoly | 2 to 8 |
| Monza | 2 to 6 |
| Munchkin Dungeon | 2 to 5 |
| Museum Suspects | 2 to 4 |
| Mysterium | 2 to 7 |
| Mysterium Park | 2 to 6 |
| On the Rocks | 1 to 4 |
| Onitama | 2 |
| Orichalcum | 2 to 4 |
| Orleans | 2 to 4 |
| Paper Safari: Pikachu and Friends | 2 to 5 |
| Parks | 1 to 5 |
| Picture Perfect | 2 to 6 |
| Planet | 2 to 4 |
| Potion Explosion | 2 to 4 |
| Power Rangers Deck building game | 2 to 4 |
| Project L | 1 to 4 |
| Pusheen the cat: Purrfect Pick | 2 to 5 |
| Quacks & Co | 2 to 4 |
| Quest for El Dorado, The | 2 to 4 |
| Raccoon Tycoon | 2 to 5 |
| Remix Marvel | 2 to 6 |
| Risk: Call of Duty Zombies | 2 to 5 |
| RWBY Combat Ready | 2 to 5 |
| Seikatsu | 1 to 4 |
| Sentinels of the Multiverse | 2 to 5 |
| Shobu | 2 |
| Skull | 3 to 6 |
| Small Islands | 1 to 4 |
| Small World of Warcraft | 2 to 5 |
| Smash Up: The Big Geeky Box | 2 to 4 |
| So Clover! | 3 to 6 |
| Splendor: Marvel | 2 to 4 |
| Super Fantasy Brawl | 2 to 4 |
| Sushi Roll | 2 to 5 |
| Talisman: Kingdom Hearts | 2 to 6 |
| The Mind | 2 to 4 |
| The Thing: Infection at Outpost 31 | 4 to 8 |
| Ticket to Ride: Europe | 2 to 5 |
| Ticket to Ride: Ghost Train | 2 to 4 |
| Tidal Blades: Banner Festival | 2 to 5 |
| Tokaido | 2 to 5 |
| Tokyo Highway | 2 to 4 |
| Tokyo Sidekick | 2 to 4 |
| Transformers: Deck Building Game | 1 to 5 |
| Tsuro of the Seas | 2 to 8 |
| Turtle Splash! | 2 to 4 |
| Unmatched: Hell's Kitchen | 2 to 4 |
| Unmatched: Redemption Row | 2 to 4 |
| Via Magica | 2 to 6 |
| Villainous Marvel: Infinite Power | 2 to 4 |
| Villainous Star Wars | 2 to 4 |
| Wavelength | 2+ |
| Wizard Always Wins | 2 to 5 |