2022 Fangaea tickets are available now!
Get your tickets through our official Eventbrite page!
You are invited to be a part of the NEXT FUN Fandom Convention – Fangaea! This multi-faceted, action-packed, fandom event will feature Comic books, Tabletop and Video Games, Anime, Steam Punk, Cosplay, Technology, Fun Panels, and so much more!
Do not miss our second annual event of what will be the newest and most exciting event of the fall! Returning on May 1, 2022 from 10:00am to 10:00pm at the at the Scottish Rite Event Center in San Diego, expect an extraordinary experience featuring fun panels, hands-on DIY interactive workshops, to a special cerebral line-up of panel discussions.
Early-bird tickets are $15. 
General Admission Tickets are $20 (online registration).
General Admission Tickets are $25 dollars on the day of the event (at the door).
Children under 5-12 years old are only $5.
Children under 5-12 years old are only $10 dollars on the day of the event (at the door).
Children under 5 years old are free.
Discount codes are NOT valid on the day of the event.
General Admission gets you into all rooms, including the Exhibitor Hall, Featured Artist room, the Dynamic Room, and all other areas of the Fangaea event – some of the rooms require and add-on ticket to participate. You can purchase in advance or on site.
Adults who purchase a child's ticket will not be allowed entry and will not be refunded.
Children under 13 cannot be unaccompanied nor unattended and will not be allowed to enter the event without an adult.
You must purchase a General Admission ticket if you buy an Add-on. Add-on tickets do not allow entry into the event.
There are also a few ADD-ON ticket experiences you can buy – more information on the eventbrite link!
Mochi Cafe Game Room and Show
Click on our logo to go to our official Fangaea Eventbrite page!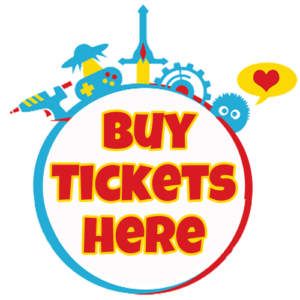 Full description on all tickets are on our Eventbrite page!  And make sure you get to the Eventbrite page from links on this webpage or our official facebook pages only!  Beware of scam and fraudulent ticketing pages!