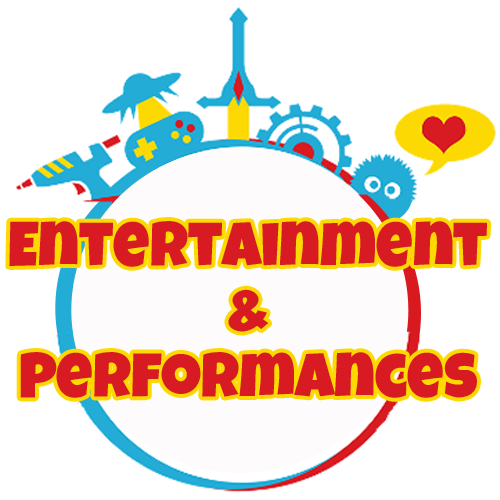 Entertainment and Performances
Fangaea will have a full day of performances that will include bands, cultural acts, comedians, and a big fat range of fun stuff for your entertainment! All performances at Fangaea will be in the Golden Eagle Room and will include martial arts, taiko drums, hip hop, and so much more!
Keep checking back for more updates! Interested in performing? Fill out the form beneath the schedule!  All scheduled programming is subject to change without notice.
ENTERTAINMENT SCHEDULE 2023
Saturday
Valeska De La Torre-Elliott

-

Melly Mimi x Kaba x Peachiikuma

-

G-Moto

-

Genbu Daiko

-

onlychrisang

-

Shofukan Kendo Dojo

-

Nerdknight Music

-

Cosplay Contest

-

SuperNovA

-
---
About our Performers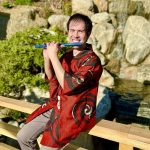 G-Moto is a Bamboo Flute-Beatboxer, based in San Diego, CA. He performs music covers from Video Game Music, Anime, K-Pop, and more. He has performed at various cultural festivals and anime conventions, such as the 626 Night Market and Anime Expo.
He was a Finalist at Anime Los Angeles' Next Top Star talent competition and has been featured in Jubilee Media's SONGLAB series.
次はG-Motoです! G-Motoはサンディエゴを拠点に活動するバンブーフルート・ビートボクサーの一人です 。ビデオゲーム音楽、アニメ、K-POPなどのカバー曲を演奏しています。626ナイトマーケット、アニメエキスポなど、様々な文化祭やアニメコンベンションでパフォーマンスを披露しています。彼はアニメロサンゼルスのNext Top Starタレント大会のファイナリストであり、Jubilee MediaのSONGLABシリーズでも紹介されている。
Follow him at:
G-Moto is performing on Saturday at 12:30pm
---
Genbu Daiko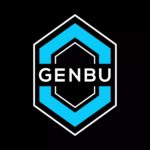 Genbu Daiko was formed by instructor Noel Garcia, who has been performing and teaching taiko for nearly 20 years. In Japan, he performed with and was an instructor for Uzu Wadaiko in Kyoto for two years. Returning to the U.S. in 2011, he performed with Taiko Center of the Pacific in Honolulu for almost a year before joining the prestigious Kenny Endo Taiko Ensemble, performing and assisting with taiko classes there for nearly two years. Noel moved to San Diego in 2014 and has been performing and teaching classes since, and at times working with Unit Souzou of Portland, Or. and various other groups. He brings his years of experience and his passion and dedication to teaching the art of Japanese drumming to students of all ages and levels.
Follow them at:
Genbu Daiko is performing on Saturday at 1:30pm
---
Melly Mimi x Kaba x Peachiikuma
Melly Mimi is a San Diego Native singer, dancer, and ukulele player, covering a wide range of popular music including pop, R&B, and anime music. Kaba and Peachiikuma are local SD dancers, covering a wide variety of JPOP and KPOP dances.
For the first time ever, Melly Mimi, KABA, and Peachiikuma come together on stage to deliver a lively collaboration of singing, instrument, and dance! Be captivated by the musical stylings of Melly Mimi as she sings and plays on her ukulele. Feel the high energy of Kaba, Peachiikuma, and Melly Mimi as they dance to a mix of popular songs!
Follow them at:
Melly Mimi
KABA
Peachiikuma
Melly Mimi x Kaba x Peachiikuma are performing on Saturday at 11:30am
---
NerdKnight Music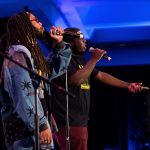 Next-gen geeks making music for the blast processed nerds.
Follow them at:
NerdKnight Music is performing on Saturday at 4:30pm
---
onlychrisang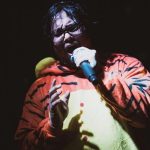 OnlyChrisAng is a Filipino Emo/Conscious Rapper who embraces the darkest parts of life and turns stories of pain into pieces of art. His aim of helping others with mental health through his music, Chris encourages that everyone is braver than they believe, stronger than they seem, smarter than they think and loved more than they know.
Follow onlychrisang at:
onlychrisang is performing on Saturday at 2:30pm
---
Shofukan Kendo

We are Shofukan Kendo Dojo, centrally based in La Jolla, California.  Our mission is to promote the very traditional yet unique sport of Kendo, which is one of few martial arts that spars at full speed and full strength with no punches pulled. We are a non-profit club. All volunteer run. 5th Dan All US Kendo Federation instructors. Our members ranges from 6 to 60 years in age.  As a community club, we are open to everyone from beginners to advanced, with no experience necessary.
Check them out at: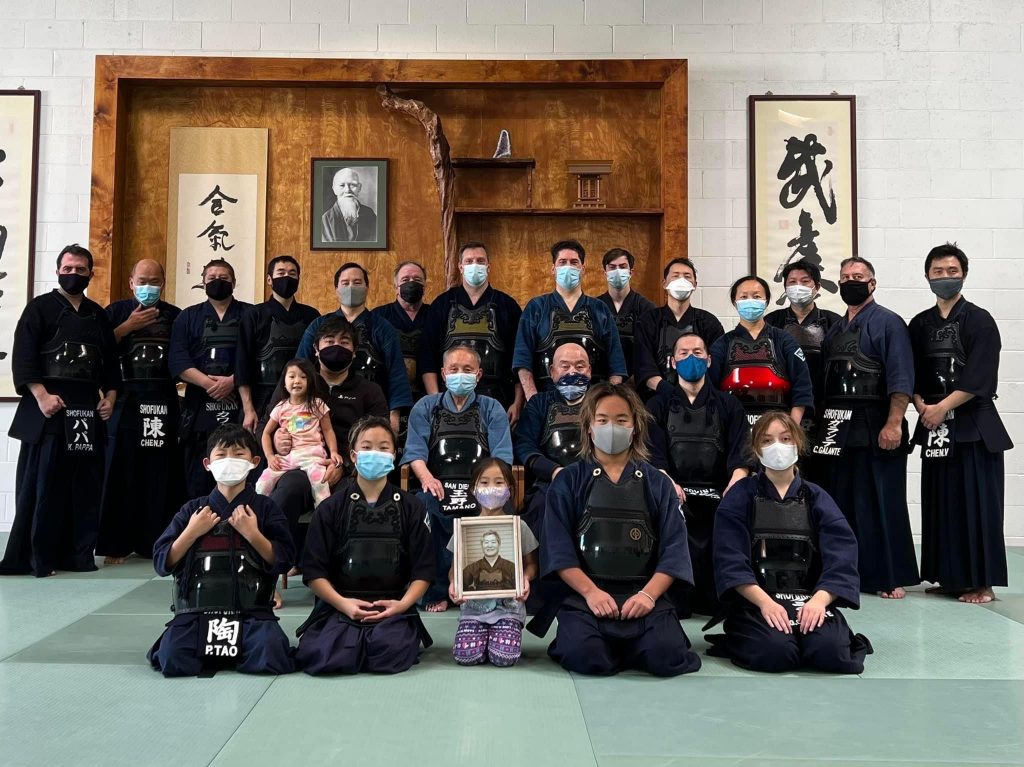 Shofukan Kendo is performing on Saturday at 3:30pm
---
SuperNovA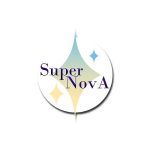 SuperNovA is a San Diego based cosplay cover group. They are a group of friends that have a passion for dance and growing together.
They cover everything J-pop, anime, and K-pop.
Follow them at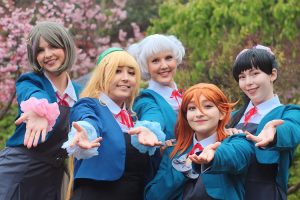 SuperNovA is performing on Saturday at 7:30pm
---
Valeska De La Torre-Elliott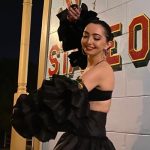 This will be a tribute performance to Selena Quintanilla. Valeska will be performing Selena's songs in one of her iconic outfits.
Follow her:
Valeska De La Torre-Elliott is performing on Saturday at 10:30am