AFROFUTURISM IS INCLUSIVE FUTURISM
A historical retrospective connecting Afrofuturism to short stories, essays, novels, comics, film and video games that create space for envisioning utopian and dystopian potentialities and reverse engineering actions, behaviors, and choices that lead to manifesting improved future states.
Panelists: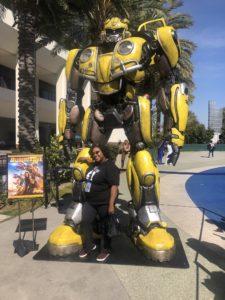 I like to make things happen.  I derive intense satisfaction from making ideas, visions, and dreams manifest.
I have a well-appointed tool belt that supports these efforts: training and experience in operations management, project management, change management, process engineering, systems administration, financial reporting, and organizational development.
I am a self-confessed Black Geek.
My current passion is Afrofuturism of which the Sankofa Bird is a symbol.  It is usually described as a bird with its body and feet facing forward to represent the present, neck turned with head facing back to represent the past and an egg in its beak to represent the future. The vertical lines throughout the image represent the ever present and unexpected disruptions that occur in time and space.
I am drawn to the concept of Sankofa and visualizing it through the Sankofa Bird because the connection between understanding the past, considering the future, and taking action in the present is universal. I currently teach Afrofuturism for African American Studies Minor at UC San Diego and lecture on the topic in various venues.  The Afrofuturism Lounge, an event I started last year during San Diego Comic Con International will take place this summer from 5pm – 11pm on July 19th & 20th at the NewSchool of Architecture and Design on Park and F in East Village.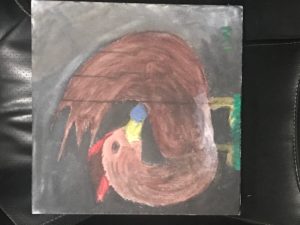 All programming is subject to change without notice.
Event Timeslots (1)
Sunday
-