Below is the 2019 information about our performances at Fangaea last year!
Saturday
Flautist Acacia

-

Mochi Cafe

-

Melly Mimi

-

Mochi Cafe

-

Shofukan Kendo

-

Indigo-Go's Ensemble

-

Kingdom of Terre Neuve

-
Sunday
G-Moto

-

Genbu Daiko

-

Mochi Cafe

-

Mochi Cafe

-

Diana Ferrer

-

Digital Lizards of Doom

-

Cosplay Contest

-
Digital Lizards of Doom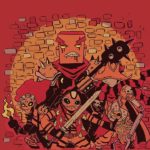 Digital Lizards of Doom is an electro-folk band and brand from San Diego, CA. The duo consists of Gabriel Valentin (guitar, vocals) and Gallie Fisher (mandolin, vocals.) The band's theme and lyrics revolve around a fictional universe from their original graphic novel of the same name ("Digital Lizards Of Doom") a comedic and self-aware series which pays overwhelming tribute to the classic science-fiction, fantasy, and kaiju genres. The story is based around an ancient evil robot and a newly appointed lizard monk who fight for the future of technology and galactic peace.
The Digital Lizards of Doom brand was put on global display in the September issue of Forbes magazine, when Darryn King interviewed lead singer Gabriel Valentin in an article entitled "Why Digital Lizards Of Doom Are Your Gloriously Geeky New Favorite Band" (Darryn King, Forbes Magazine, writer/editor.) Their debut album, Lizards and Labyrinths, sold 25,000 copies worldwide and the graphic novel is set to be released later this year (2019).
Follow them at:
The Digital Lizards of Doom are performing on Sunday at 4:00pm
Diana Ferrer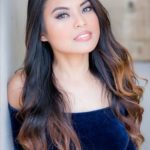 Diana Lynne Ferrer is a singer, song writer, dancer, choreographer, actress, and aerialist in training, based in San Diego.
Follow her at:
Diana Ferrer is performing on Sunday at 3:30pm
Flautist Acacia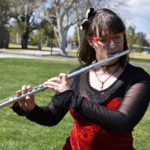 Acacia has played the flute for over 13 years, performing in various ensembles both large and small. She received her Bachelor of Arts in Music (flute performance emphasis) in December of 2017 from Cal State San Bernardino, studying flute under Dr. Lisa Schroeder and Prof Eileen Holt.
She is currently a member of the 40th ID Band in the California National Guard, participating in concert and marching band, as well as a jazz combo and the leader of The Indigo-Go's Ensemble, an acoustic trio that performs music from anime and video games live at anime conventions and other events. She is a SoCal based cosplaying flute player specializing in Disney, Video Game, Anime, and general pop culture music!
Find her at:
Flautist Acacia is performing on Saturday at 11:00am
G-Moto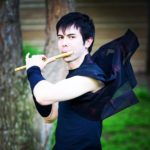 G-Moto combines the techniques of blowing air into the shinobue (bamboo flute) while beatboxing at the same time to create "flute-boxing." G-Moto incorporates a mixture of sounds influenced by Pop, Hip-Hop, EDM, Anime, and Video-Game Music. 
G-Moto performs covers and original music ranging from current and past-time favorites such as: Super Mario Bros., the Legend of Zelda, League of Legends, Naruto, Vocaloid, and the Persona series.
Follow him at:
G-Moto is performing on Sunday at 10:00am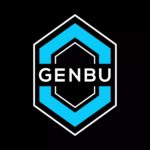 Genbu Daiko was formed by instructor Noel Garcia, who has been performing and teaching taiko for nearly 20 years. In Japan, he performed with and was an instructor for Uzu Wadaiko in Kyoto for two years. Returning to the U.S. in 2011, he performed with Taiko Center of the Pacific in Honolulu for almost a year before joining the prestigious Kenny Endo Taiko Ensemble, performing and assisting with taiko classes there for nearly two years. Noel moved to San Diego in 2014 and has been performing and teaching classes since, and at times working with Unit Souzou of Portland, Or. and various other groups. He brings his years of experience and his passion and dedication to teaching the art of Japanese drumming to students of all ages and levels.
Follow them at:
Genbu Daiko is performing on Sunday at 11:00am
The Indigo-Go's Ensemble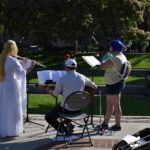 Founded in Spring 2015, the Indigo-Go's is a small, acoustic ensemble combining music performance, nerd culture, and cosplay by fans, for fans. The group was born from a dream to play music from "The Legend of Zelda" franchise while dressed as the characters. We have performed at the "Small Ensemble Night" concert multiple quarters at California State University, San Bernardino.
We are branching out and looking to perform for fans in Southern California! The group currently consists of CSUSB alumni. The groups music is arranged by Acacia Weber as well as Manuel Tejeda. The current instrumentation consists of Acacia Weber on flute, Manuel Tejeda on trombone and guitar and Courtney Wilkins on flute and alto flute.
Follow them at:
The Indigo-Go's Ensemble is performing on Saturday at 4:30pm
The Kingdom of Terre Neuve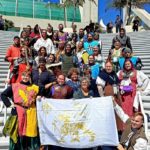 The Kingdom of Terre Neuve is a chartered division of the Adrian Empire. They are committed to historically accurate reenactments of medieval life, art, and combat. The Adrian Empire covers primarily southern San Diego County and Imperial County, CA. The Adrian Empire is an international organization with chapters throughout the United States and Canada, including some U.S. military bases.
The Adrian Empire is a non-profit, educational organization that recreates history from the time frame of 793 to 1624 AD. This time frame covers what was known as the Middle Ages (Medieval) through the Renaissance period. Every month they have many local events which include Live Steel / Ren fighting, Archery Tourneys and Arts and Sciences displays and competitions.
To see which chapters are in your area, you can visit the Adrian Empire website:
Melly Mimi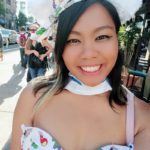 Melly Mimi is a Filipino American, San Diego native starting up her singing/ukulele playing career. She's been performing covers at open mic nights around San Diego.
She also started her kawaii fashion line called Kawaii Me Crazy. Check out her booth here at Fangaea!
Follow her at:
Melly Mimi is performing on Saturday at 1:30pm
Mochi Cafe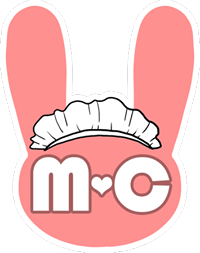 Mochi Cafe is an event based maid cafe in San Diego, California. Inspired by the maid cafes in Akihabara, Japan, Mochi Cafe entertains their guests at their events through games, dance, song, and cuisine. Colorful maids and butlers bring this unique brand of cultural entertainment to life. Serving guests with delicious treats while playing games and dancing for their guests on stage, Mochi Cafe is an eclectic blend of Japanese pop culture, cosplay, and the celebration of friendship and fun! Mochi Cafe strives to bring the delightfully unique experience of Japanese Maid cafes to the US so it can be enjoyed by everyone.
Check them out at:
Mochi Cafe is performing on Saturday at 12pm and 2pm and on Sunday at 12pm and 2pm
Shofukan Kendo

We are Shofukan Kendo Dojo, centrally based in La Jolla, California.  Our mission is to promote the very traditional yet unique sport of Kendo, which is one of few martial arts that spars at full speed and full strength with no punches pulled. We are a non-profit club. All volunteer run. 5th Dan All US Kendo Federation instructors. Our members ranges from 6 to 60 years in age.  As a community club, we are open to everyone from beginners to advanced, with no experience necessary.
Check them out at: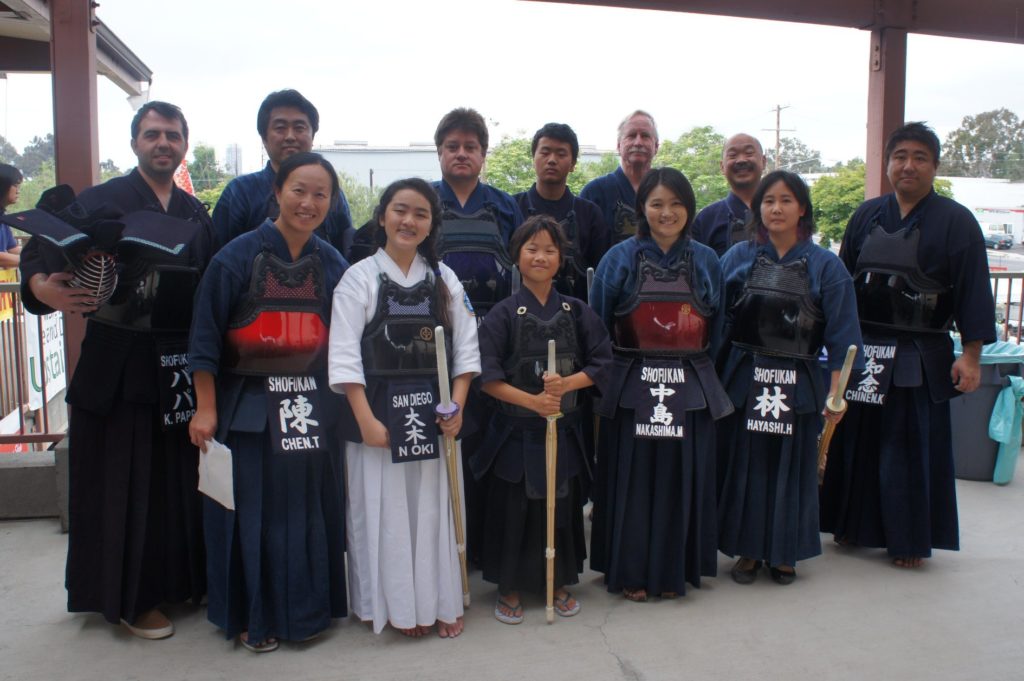 Shofukan Kendo is performing on Saturday at 3:30pm
2019 General Panel Schedule