Cars N Anime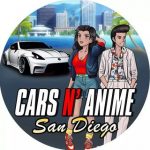 While it is only a recent addition to the slew of otaku car events that happen regularly in Southern California, Cars N' Anime SD has slowly been gaining traction as yet another hotspot car and anime enthusiasts need to check out.
More so for those based in the San Diego region, considering most of the regular events tend to take place closer towards Los Angeles – or within the central Southern California region.
Follow them on Instagram
CTRL.ALT.SD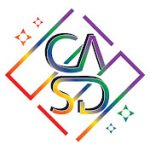 KPOP Coverist Q&A with a Random Play Dance: a brief group q&a with members providing tip and trick for better dancing, retention and anything else dancing. Then an audience participation activity with the Random Play dance!
Formed in 2019, CTRL.ALT.SD is San Diego based Kcover dance team who's goal is to bring more kpop to our community by creating online content for people to enjoy!
Dynamic Room Session:
Dane Henderson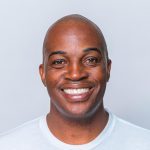 Dane Henderson has three decades of experience in the gaming industry including Westwood Studios, Sony Computer Entertainment, and Midway Games. He is a Program Director at San Diego State University's Global Campus, helping create the university's online esports curriculum designed to teach high school students, college students, and adults the business, competition, and programming side of the video game industry.
Previously, Dane was a project and events manager at MLG Preliminaries at Gamers Universe. He ran his own gaming tournaments at Dave & Busters and GameStop, among others. He also organized charity events at The Autism Tree Project, which helps autistic kids learn to get along with others while playing video games.
Panel:
Dr. LaWana Richmond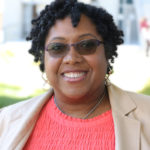 Dr. LaWana Richmond is a self-confessed Black Geek. Her current passion is Afrofuturism of which the Sankofa Bird is a symbol.  It is usually described as a bird with its body and feet facing forward to represent the present, neck turned with head facing back to represent the past and an egg in its beak to represent the future. The vertical lines throughout the image represent the ever present and unexpected disruptions that occur in time and space.
Dr. LaWana Richmond could be referred to as a Black female Di Vinci or modern day Hatshepsut. She is the co-founder and Organizer of Afrofuturism Lounge and Afrofuturism Dream Tank, the President of Democratic Woman's Club of San Diego, and Treasurer for DETOUR Empowers – nonprofit supporting teen girls academic and economic success while focused on developing focused and naturally confident youth.
Follow Dr Richmond at:
Panel:
Room:
First Stop Cosplay

First Stop Cosplay is a company that understands the value of creating your cosplay yourself. We've experienced all the good and bad that comes with making a cosplay. We stand for cosplays that you are proud to wear because they fit you just right and are as accurate as you want them to be. We stand for tears of joy instead of tears of frustration, for pride in a job well done, and for having fun wearing a cosplay that you made yourself.
Follow First Stop Cosplay!
Panel Session:
Room:
Jd Banks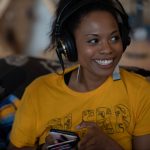 Jd Banks is the creator and lead organizer for Black Nerds Expo. Jd has always liked nerds things: Star Trek, Star Wars, video games, comics, anime, books, art, science, and technology.
In college, Jd was a writer, editor, and community organizer for Anime3000 and participated in Japan-U.S. exchanges. After working in Japan (not military) for 5 years as an English assistant language teacher, Jd briefly worked for the Japanese Consulate in LA before working at MiraCosta College, where she created the Black Nerds Expo.
She also runs a small business, Black Bear Cat Press, and participates in different nerd events in Southern California.
Panel Session:
Lady Mari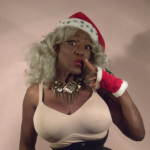 Fangaea welcomes a lecture demonstration on "How to Play and Stay in your Corset during COSPLAY." Presented by Lady Mari, a 10+ year corset devotee and cosplayer of her own unique vampire character, VampXotica!
Learn more about her at her website:  www.sultrysenior.com
Panel Session:
Lonnie Lucas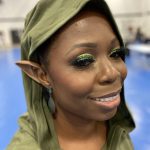 Lonnie Lucas was born and raised in South East San Diego. She honorably served in the army after graduating high school. Post military she attained a Bachelor's degree from the University of Pennsylvania in English Literature and a Juris Doctor degree from Washington University in Saint Louis' School of Law.
Post education while studying for the California bar, she discovered Afrofuturism through Afro-Con, an Afro-Centered comic convention in San Diego that focuses on Black culture, wellness, art, comics, and popular culture as a whole. She was victorious in her first cosplay contest at Afro-Con and thereafter has taken steps to learn and embody what it is to be an afrofuturist. She attends most conventions and cosplays as both characters of her own creation and Spider-Gwen.
Panel Session:
Little Fish Comic Book Studio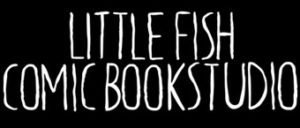 Little Fish Comic Book Studio was founded in 2012 by Alonso Nunez with Patrick Yurick. Serving the San Diego region, the educational nonprofit corporation is dedicated to developing the skills and empowering the minds of students interested in the comic artform, specifically through a wide range of classes and camps directed to all ages.
Dynamic Room Session:
Max Scheller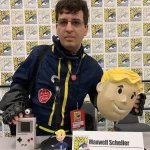 This panel will challenge the presenter to create new 3D models. Max Scheller will make new 3D models on the spot based on your input. Modeling will be done through TinkerCAD.
Great for anyone looking to start making 3D models for 3D printing and video games.
Learn more at www.thatguywithagameboycamera.com
Panel Session:

The newest kids on the block! MindFox Escape brings refreshing and unique experiences to the San Diego escape room community.
Home to the one and only 2D escape room: the "Black & White Café" is a MUST PLAY for all ages!
Follow them at:
Room:
Mochi Cafe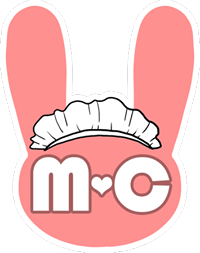 Mochi Café will be debuting a brand new themed cafe, the Moon Rabbit Tavern! Inspired by Dungeons and Dragons and other classic RPGs, our adventurous maids and butlers have traveled all over the realm in order to bring you the finest of entertainment; singing, dancing, competitive gaming, raffles, prizes, maybe even stand up comedy, who knows!
This is an event you won't want to miss! We have wizards, dragons, fighters, pirates, adventurers, and more! We'll see you there!
Follow them on facebook at MochiMaidCafe
Find them at:
Off the Shelf Games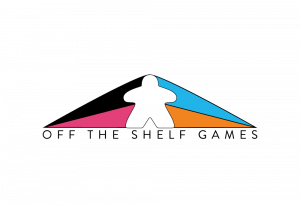 Off the Shelf Games is a board game store and tabletop lounge located in El Cajon, San Diego, where you can come in with your family and friends to enjoy hours of fun tabletop games!
Follow them at:
Find them:
Paul Astwood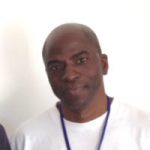 Paul has been an entrepreneur for 30+ years and started PRA International in 1992. His pop culture journey began as a show retailer before pivoting to distribution. His business interests also include the technology and entertainment sectors.
He retired from the military with 30 years of service and studied finance at San Diego State University. His prime directive is to create happy customers and he always welcomes constructive feedback. You can learn
more about the company at www.webpra.com.
Panel Session:
Rebecca and Matthew Eusey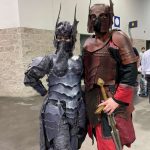 Bex and Red Cosplay have been designing innovative original cosplay characters and supporting Fandoms for over 20 years. From medieval to retrofuturism, this pair works in leather, cloth, mixed media and specializes in using Glowforge, 3D printers and electrical accessories.
You might know our most famous creation, Lady Babette Fett, the steampunk femme Boba Fett.
Follow them at www.facebook.com/BexandRedCosPlay
Dynamic Room:
San Diego LAN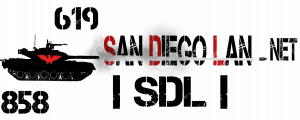 San Diego LAN is a group of people who love getting together and playing PC games over LAN. We always balance the teams and we have a very friendly bunch, (typically ages 18 to 45).
We regularly host free LAN events bi-weekly, as well as the occasional large event 2-3 times a year. We also play games requested by attendees. Popular ones are TF2, League of Legends, DoTa 2, StarCraft 2, CS:GO, Pubg, OIerwatch, Supreme Commander, and more.
Find them:
San Diego Sabers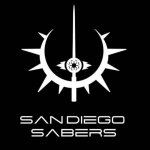 San Diego Sabers is San Diego's premier Lightsaber Training Combat group! Our mission is to promote and teach lightsaber combat and dueling skills by helping each other learn and grow through acceptance, respect, and a positive attitude.
We combine aspects of kendo, wu-shu, European and Asian swordplay, fencing, and various other arts into our practice.  This makes what we teach a true mixed-martial-arts discipline, that we call Saber Martial Arts.  We help each student to determine the path that fits them best, and develop along that path as far as they want to go, whether it's just for fun or they want to go fully competitive.
Follow and learn more at:
Dynamic Room Session:
Science Fiction Coalition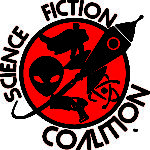 Science Fiction Coalition is a private club of science fiction fans that loves to give back to the community.  We support charities, fundraisers, conventions, and special events.  We also love to show and express our fandom of Sci fi to the Universe.
Follow the Sci Fi Coalition at:
Panel:
Find them at:
Sci Fi Museum Exhibit in the Golden Eagle Room
Summer Helene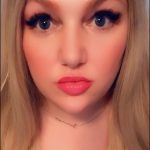 Hollywood Executive – Media Strategist, Summer Helene is the former executive VP of California Pictures at Paramount and the youngest executive in her position. Summer hosts "Behind the Scenes" radio show with a high point listenership of 6.5 million listeners weekly and an internet show with over 33 Million views a month.
Follow Summer at:
Panel:
Twin Mask LARP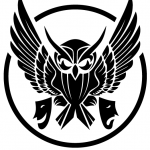 Twin Mask LARP presents a panel on LARPing and how to write story in an ever-changing environment.
Some heroes fell asleep, for they must have to ignore the troubles that became the world. Now it is time for them to awake and shape the world once more. War looms in every country, and the assassination of the Amalgamation's voice signals the dawn of a new age.
Welcome to Twin Mask, a southern California LARP, where sorcery is feared and creatures of myth have faded into seclusion. Here, in the heart of 'Tear' a recently discovered continent, characters from all backgrounds will be called back from death and be forced to band together in order to survive and make sense of the world around them.
Panel Session:
The Unlockables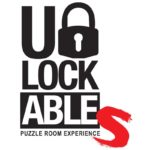 A unique escape experience designed by gamers for gamers! they offer some of the most immersive experiences in San Diego. Their game "Sister's Secret" is rated as one of the best experiences in San Diego. Are you unlockable?
Learn more at www.areyouunlockable.com
Follow them at
Room: