First Stop Cosplay: Don't Let Con Crunch Crush You!

Don't Let Con Crunch Crush You! 
Let's talk about cosplay time management. If you've ever spent the night before a con drinking Red Bulls at your sewing machine, this panel is for you. Our team members will discuss avoiding con crunch with tips that actually work.
Two people will be hosting this panel. Audience participation, especially sharing stories and tips around con crunch, is encouraged.
First Stop Cosplay is a company that understands the value of creating your cosplay yourself. We've experienced all the good and bad that comes with making a cosplay. We stand for cosplays that you are proud to wear because they fit you just right and are as accurate as you want them to be. We stand for tears of joy instead of tears of frustration, for pride in a job well done, and for having fun wearing a cosplay that you made yourself.
Our Panelists:
Arron Bowman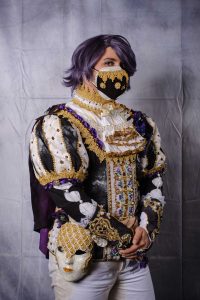 Arron is a Hand Sewer at First Stop Cosplay. Growing up in San Diego, CA, he became obsessed with making his costumes for Halloween in fourth grade. In eighth grade, he attempted his first cosplay for the premiere of the live-action Avatar: The Last Airbender movie.
In high school, he founded a cosplay club focused on teaching cosplay to his fellow peers. To pursue his passion, he went to college and holds a degree in theater with an emphasis in costume design and technology.
Over the years, he's won several awards competing at WonderCon, Anime Los Angeles, Anime Conji, and San Diego Comic-Con.
Kristin Koga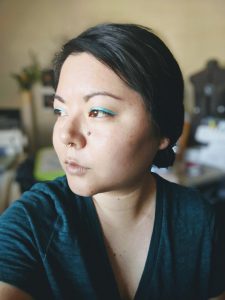 Kristin is a Hand Sewer at First Stop Cosplay. She grew up in Encinitas, CA. Since she was young, she's had a passion for the arts. It started with a love for the Sailor Moon manga as a child that got her to attend conventions as a teen.
Anime and geek content has been a constant backdrop and inspiration in her life, from starting a blog dedicated to costume design to holding a degree in textiles and clothing.
After becoming a finalist for the Her Universe "Geek Couture" Fashion Show in 2014, it brought together her love of geek things, costume design, and fashion design.
Follow First Stop Cosplay!
All programming is subject to change without notice.
Event Timeslots (1)
Sunday
-

fangaea