Afrofuturism Fantasy, Fiction, or More?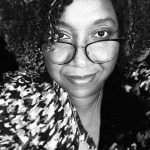 Dr. LaWana Richmond could be referred to as a Black female Di Vinci or modern day Hatshepsut. She is the co-founder and Organizer of Afrofuturism Lounge and Afrofuturism Dream Tank, the President of Democratic Woman's Club of San Diego, and Treasurer for DETOUR Empowers – nonprofit supporting teen girls academic and economic success while focused on developing focused and naturally confident youth.
Panelists:
Paul Astwood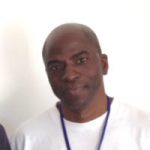 Paul has been an entrepreneur for 30+ years and started PRA International in 1992. His pop culture journey began as a show retailer before pivoting to distribution. His business interests also include the technology and entertainment sectors.
He retired from the military with 30 years of service and studied finance at San Diego State University. His prime directive is to create happy customers and he always welcomes constructive feedback. You can learn
more about the company at www.webpra.com.
Jd Banks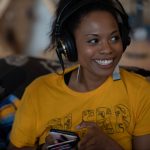 Jd Banks is the creator and lead organizer for Black Nerds Expo. Jd has always liked nerds things: Star Trek, Star Wars, video games, comics, anime, books, art, science, and technology.
In college, Jd was a writer, editor, and community organizer for Anime3000 and participated in Japan-U.S. exchanges. After working in Japan (not military) for 5 years as an English assistant language teacher, Jd briefly worked for the Japanese Consulate in LA before working at MiraCosta College, where she created the Black Nerds Expo.
She also runs a small business, Black Bear Cat Press, and participates in different nerd events in Southern California.
Dane Henderson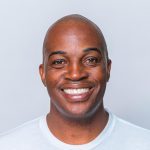 Dane Henderson has three decades of experience in the gaming industry including Westwood Studios, Sony Computer Entertainment, and Midway Games. He is a Program Director at San Diego State University's Global Campus, helping create the university's online esports curriculum designed to teach high school students, college students, and adults the business, competition, and programming side of the video game industry.
Previously, Dane was a project and events manager at MLG Preliminaries at Gamers Universe. He ran his own gaming tournaments at Dave & Busters and GameStop, among others. He also organized charity events at The Autism Tree Project, which helps autistic kids learn to get along with others while playing video games.
Lonnie Lucas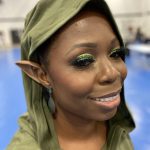 Lonnie Lucas was born and raised in South East San Diego. She honorably served in the army after graduating high school. Post military she attained a Bachelor's degree from the University of Pennsylvania in English Literature and a Juris Doctor degree from Washington University in Saint Louis' School of Law.
Post education while studying for the California bar, she discovered Afrofuturism through Afro-Con, an Afro-Centered comic convention in San Diego that focuses on Black culture, wellness, art, comics, and popular culture as a whole. She was victorious in her first cosplay contest at Afro-Con and thereafter has taken steps to learn and embody what it is to be an afrofuturist. She attends most conventions and cosplays as both characters of her own creation and Spider-Gwen.
All programming is subject to change without notice.
Event Timeslots (1)
Sunday
-

fangaea