An Insiders' Guide to Making Movies: Guts and Glory
By Summer Helene
Learn Movies from the Inside Out!
Stop In and Get Famous!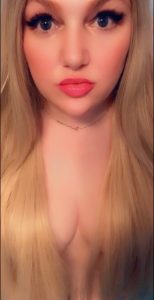 Have you ever thought your film idea was the next "big thing"?
Look past the glitz and glamour of the film world to see the real work that goes into getting a movie made.
Finally, see through the veil of celebrity, big studios and Hollywood to learn how to make YOUR film on YOUR terms!
Make the most of your budget, time, and creativity! "An Insiders' Guide to Making Movies" will be hosted by Hollywood Executive and all around 'bad guy' Summer Helene.
"An Insiders' Guide to Making Movies" is incredibly informative and a wonderfully entertaining seminar not just for aspiring filmmakers but also, for all movie lovers!
"Guts and Glory" is fun yet, a comprehensive seminar that goes over the all-important aspects of movie making. Summer Helene will dissect what it takes to make a successful film and show how it can reach millions of viewers. "Guts and Glory" is for people who have a passion for film. It gives you the real world tools it takes to bring projects to fruition and get it on the silver screen. There are many creative people out there with wonderful stories to be told but no voice to share them.
"Guts and Glory" has one goal: getting your voice heard!
About Summer Helene
Hollywood Executive – Media Strategist, Summer Helene is the former executive VP of California Pictures at Paramount and the youngest executive in her position. Summer hosts "Behind the Scenes" radio show with a high point listenership of 6.5 million listeners weekly and an internet show with over 33 Million views a month.
Catch this panel in the Square & Compass Room!
Event Timeslots (1)
Sunday
-

fangaea