Special Guest Announcement – Jon St. John!
We are VERY excited to announce a special guest at this year's Fangaea – Jon St. John, the incredible voice behind DUKE NUKEM!!!
Jon St. John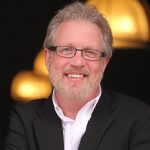 Jon St. John is one of the first videogame voice actors, who is best known as the voice behind the famous bad ass DUKE NUKEM. He has also voiced lead characters in games such as:
Sonic Adventures, Guild Wars 2, Star Trek: Online, Half-Life: Opposing Force, Rad Rodgers, This is the Police, D&D: Neverwinter, and as the new voice of the Dude in POSTAL 4: No Regerts.
As the voice of theme park characters, and literally thousands of TV and radio ad campaigns over the years, Jon is one of the most versatile, yet unrecognized voice artists working today. Jon St. John is also now a team member of the very first indy game developer – Apogee, as the spokesman for the company. You can see his weekly "Apogee Now" gamer updates each of Apogees social media platforms.
An honored guest at gaming conventions around the world, Jon St. John is one actor who really enjoys meeting his fans…and it shows in his interactions with them.
Follow Jon St. John
Find Jon St. John in the Corinthian Room!