Thank you for your interest in Fangaea! Application deadline for Vendors is September 16, 2018, unless spots get filled before the deadline. The inaugural Fangaea Fandom Convention will be taking place on Saturday and Sunday, September 22 and 23, 2018 at the Town & Country Resort in Mission Valley, San Diego.
Fangaea will provide 1 table and 2 chairs to all vendors.   Vendors will be placed indoor at the Town & Country Resort Regency Ballroom.  There is very limited space, so we will be limiting the number of total vendors.
All vendor booths are $200 and include a 6 feet table and two chairs in an 8 feet x 8 feet space.  Vendors needing a double space will pay $400.
Fill out the registration information below, then click on the specific link below to add your choice to the shopping cart!  The cart link will appear after you make your selection and will direct you to the Silk Road Productions Paypal page, where you can sign into your account and pay – or pay with a credit or debit card without signing in.
General rules and regulations for Fangaea Exhibitors/Vendors
Vendor and artist information will be sent at the beginning of September. Confirmations will be sent out shortly after application and payment are received.
There are no refunds after August 30th, unless event is cancelled.  Any request for refunds prior to August 30th will be 50% of total fees paid, unless event is cancelled.
The Fangaea committee reserves the right to change or substitute vendor/artist layout and to limit vendors of similar items.
Vendor/artist indemnifies and agrees to hold the Fangaea committee, Silk Road Productions, and the Town & Country Resort, any associated agencies affiliated with the festival event and their members, officers, directors, and employees, harmless against any and all liability whatsoever arising from any claim made against Fangaea or loss incurred by vendor/artist as a result of or in any way arising from, relating to, or connected with the obligations identified within Agreement including loss or liability caused by active negligence, except loss or liability caused by sole negligence or willful conduct. This shall survive any termination of this rental agreement.
Vendor/artist understands that they may be photographed or video recorded and you agree to allow photo, video, or film likeness to be used for any legitimate purpose by the organizers.
SINGLE EXHIBITOR SPACE $200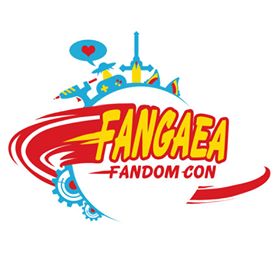 Exhibitor Table - Single Table/Space
Single Exhibitor Space - 8 feet x 8 feet exhibitor space, one table and two chairs
$200.00
DOUBLE EXHIBITOR SPACE $400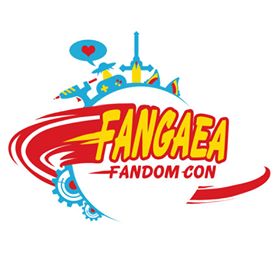 Exhibitor Table - Double Table/Space
Double Exhibitor Space - 16 feet x 8 feet exhibitor space, two tables and four chairs
$400.00