Special Effects  Make up
This special dynamic room experience will feature the work and expertise of the internationally acclaimed Sy Calac!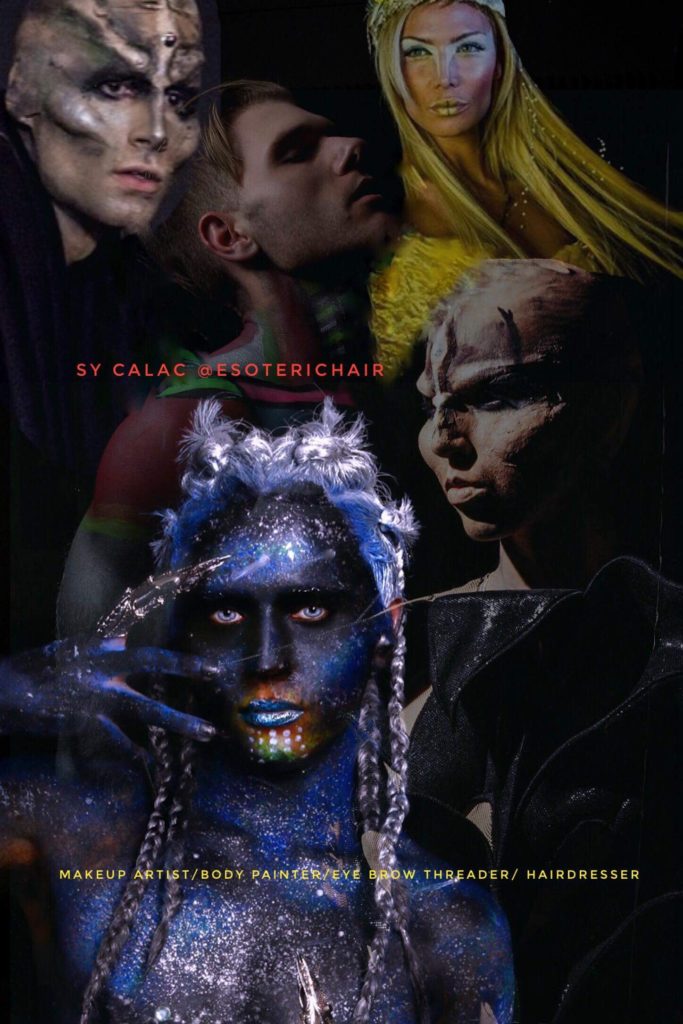 Sy Calac's noted and highly acclaimed work has graced the covers and pages of numerous high profile publications. In 2009 his work was featured in Peoples Magazine, Iona Magazine, Beauty Times and Vogue Magazine. Sy's creations can also be seen in various advertisement campaigns including: Paul Mitchell, Calvin Klein, Macy's and Mac Cosmetics, just to name a few.
Sy's fascination for the arts as noted and famed make-up and hair artist grew even more, which later lead to his love for being behind the camera lens and gaining extensive training as a photographer. In 2015 became a Makeup and instructor himself at Maquillage Makeup academy himself and has been with them to this day.
California Native American  of the LUISENO NATION's tribe and internationally acclaimed Artist Sy Calac, his mega versatility has helped him create a multitude of looks using hair, makeup, body paint and photography. Sy is an avid supporter of the arts community and strives to create greatness in the world and give back to his own community "as a reminder of who I am and how far I have come as an individual."
Panelist:
Event Timeslots (1)
Saturday
-