LGBTQ+ Comics Crash the Party!
Queer Comics Crash the Party! How do out and proud LGBTQAIU creators make a difference in comics? Which characters and books are doing the best job of queer representation? The worst? What still needs to be done to make the world safe for queer comics? For a lively discussion of these and other questions join moderator Tara Madison Avery from Stacked Deck Press and Prism Comics in a lively discussion!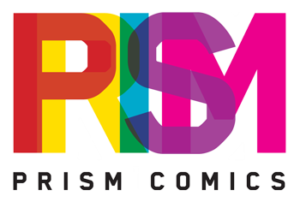 Founded in 2003, Prism Comics is a 501(c)3 non-profit organization devoted to advancing LGBTQAIU comics, comics creators, and fandom throughout the United States.  Thanks to the awesome folks at Prism Comics for presenting this compelling panel!  You can learn more about them at www.prismcomics.org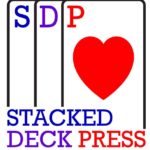 Stacked Deck Press was founded in 2015 to cultivate diversity and excellence in LGBTQAIU comics publishing. We released our first publication Calogrenant, Book the First: Oh, What a Night! in 2015. ALPHABET, an anthology to commemorate and support the Prism Comics Queer Press Grant, debuted at the Queer Comics Expo in 2016.
Thanks also goes out to Stacked Deck for presenting this panel, along with Prism Comics!
Panelists:
Event Timeslots (1)
Sunday
-