"The Tea w/ T&D" – How to Make a D&D Character with the cast of T&D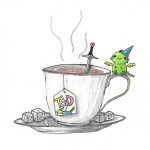 Welcome All Uncommon Travelers!
Join the D&D Group, T&D as they take you through an interactive character creation session!
Think of it like Mad-Libs on a Character Sheet! Perfect for players new and old alike! Cheers!
Follow them at:
Event Timeslots (1)
Sunday
-

fangaea