The Sidekick Audio Drama Podcast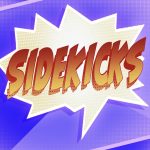 Have you ever wondered how Sidekicks become sidekicks? What are the qualifications? Who makes the decisions?
In the world 2024, super heroes and villains are more than just myths or comic book characters. They live here on Earth, alongside us. But this story isn't about them, this is the story of their kids whose powers aren't as great from making the perfect fry to counting things accurately, follow these kids as they learn to navigate the world through the eyes of a Sidekick.
Join us for a listen to our podcast, a look at our webtoon and join some of the cast to table read an episode. *Participants will win a small prize*
The Panelists
Christa Rew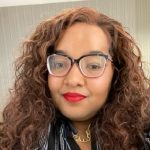 Christa Rew is an indie voice actress based in San Diego, California. She has studied under Connie Teriwilliger and has been voice acting for over 5 years. Christa is also taking voice over classes with Steve Blum via zoom and has trained with Chuck Huber.
She is the creator of Sidekicks as well as the Founder of Black Maze Entertainment.  When she is not trying to make her mark in the voice acting community, she enjoys creative writing, watching anime/cartoons, and reading books, manga, and comic books. She also dabbles in a bit of gaming now and then.
Larissa Simons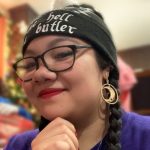 Larissa Simons is an accomplished artist, photographer, indie video game designer, and actress. Her artwork has been showcased in the 2020/2021 Hyde Art Gallery's Remote Student Showcase. She is also a contributing editor for the literary journal Acorn Review.
When participating in game jams hosted on Itch.io, she conceptualizes, writes, and illustrates for her team. With a love for the stage, Larissa has participated in several theatrical productions, including musicals. Larissa is in the process of designing more ambitious games, developing her own webcomic, and drafting a novel series. Her creative outlets include reading, writing poetry, candid photography, gaming, Dungeons and Dragons, and singing.
Learn more at www.blackmazeproductions.com
Social media: @slothnobility on Instagram, Twitter, and Tumblr
Gideon Krzywdzinski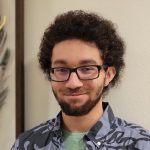 Gideon Krzywdzinski is 21 years old and proud to be the voice for the character Brice in the Sidekicks podcast, and would like to share a few things about himself.
His hobbies include 3D modeling, gaming, and building model kits. He started 3D modeling after the 10th grade in high school,it allowed him  express his creative mind as well as make models with a design from a game as a reference from time to time.
The games he enjoys are FPS, puzzles, racing, strategy, and occasionally a table-top board game with miniature models.
Eli Krzywdzinski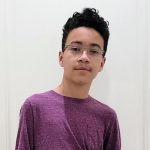 Eli Krzywdzinski is 13 years old and the voice of Calvin on the sidekicks podcast. He is the youngest of 4 brothers. His hobbies are coding, building Gunpla models, and playing video games.
Some of his favorite games include Rain World, Starbound, and Terraria. He really enjoys voicing Calvin in the Sidekicks podcast and loves working with everyone else on this amazing project.
Noah Krzywdzinski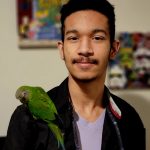 Noah Krzywdzinski is the voice of Maverick in the Sidekicks podcast. He is the second youngest out of 4 brothers. He enjoys drawing and playing video games in his free time with games like pokemon, Elden ring, and Tekken 7 being some of his favorites.
He also recently started a Youtube channel under the name FluffywolfRuko. While still a bit new to streaming he enjoys and hopes to keep improving. Follow him on Instagram at Noahskski.
All programming is subject to change without notice.
Event Timeslots (1)
Saturday
-

fangaea