Stunt Fighting 101 with Team Lift XMA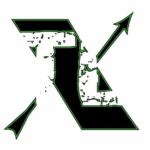 Come one, come all! Have you ever wondered what it's like to be in an action movie? Think about what it takes for Jackie Chan to slide down a 50 story building in one piece? Action fans rejoice!
Welcome to the Stunt Fighting 101 panel hosted by the incredibly talented Team Lift XMA! Led by Martial Artists Dustin Breiter and Nick Zela, with over 14 years Martial Arts experience each, Team Lift XMA, a San Fernando Valley based Martial Arts performance team, is all about high energy performance and death defying stunts.
Recently incorporating the popular sport of Parkour and it's subsidiary Free Running, has led to being featured in the opening of MTV's new show "The Engine Room." Come by and check it out!

Learn more about Team Lift XMA here.
Panelists:
Event Timeslots (1)
Sunday
-
Implications and Predictions with AI