SD Gunpla and Friends

Get ready for our first ever Fangaea SD Gunpla workshop! Our dynamic room will feature a live hands-on demo with one of our group's very own Build-Master Jeremy Jiao!
Feel free to bring your kit and pick up some juicy tips and tricks to make your gunpla shine! Don't forget we'll also have a gunpla trade and swap meet amongst members new and old!
Come join us to build, admire, and hang with family as one of the largest growing hobby groups of san diego! We are Gunpla!
Learn more at www.facebook.com/sdgunpla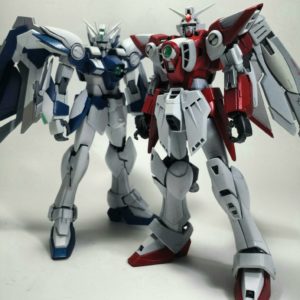 Have you ever had a blast of inspiration but couldn't capitalize on the sheer of amount of GENIUS locked inside your mind, just because you didn't know the first step how? Are you tired of the regular scratch build? How do I make my gundam into the mega awesome super dimensional fortress you're been envisioning since the beginning of time?
Never fear! For SD Gunpla is here! Jeremy is a highly seasoned veteran in the San Diego Gundam Model building community who regularly enters competitions or heck, even does custom builds for fun.
Event Timeslots (1)
Saturday
-