Out of Pocket Cinema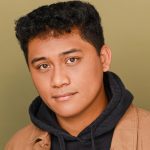 In this panel, Jasper Capalad, will have an interactive presentation on creating cinematic projects with just your smartphone. Capalad will teach you the basic necessities and tools you need in order to create the dream film you wanted out of your own pocket!
It's even better when you know that it's all affordable! My goal is to help artists realize that creating art should be accessible to everyone and that following your passion should not be intimidating. It's all about having fun and loving what you do in the end!
Follow Jasper at:
All programming is subject to change without notice.
Event Timeslots (1)
Saturday
-

fangaea