Manga & Comics: A Different Cultural Base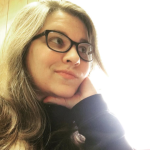 The panel host is Peggy Sue Wood, editor for The Anime View at theanimeview.com. The Anime View is a newsie blog run by a small group of anime and manga fans that aim to create work that provides the audience of fans with a mix of content that engages the mind to look critically at the media we love and consume.
Join Peggy Wood for this brief introduction to the basic differences between manga and comics from a cultural standpoint, and how this difference in treatment may be leading to the industry boom we see today. This panel is great for those interested in anime and manga studies as it examines industry history through a media studies and cultural studies lens.
The Anime View
Peggy Sue Wood
All programming is subject to change without notice.
Event Timeslots (1)
Saturday
-

fangaea