Afrofuturism in the Age of Extended Reality
Come hear about Afrofuturism and its application in the now where past, present, future, and extended reality intersect.
Panelists
Dr LaWana Richmond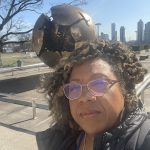 Dr. LaWana Richmond is a self-confessed Black Geek. Her current passion is Afrofuturism of which the Sankofa Bird is a symbol.  It is usually described as a bird with its body and feet facing forward to represent the present, neck turned with head facing back to represent the past and an egg in its beak to represent the future. The vertical lines throughout the image represent the ever present and unexpected disruptions that occur in time and space.
Dr. LaWana Richmond could be referred to as a Black female Di Vinci or modern day Hatshepsut. She is the co-founder and Organizer of Afrofuturism Lounge and Afrofuturism Dream Tank, the President of Democratic Woman's Club of San Diego, and Treasurer for DETOUR Empowers – nonprofit supporting teen girls academic and economic success while focused on developing focused and naturally confident youth.
Follow Dr Richmond at:
Tony Washington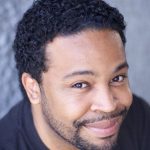 I'm a San Diego Based Concept Artist, illustrator and Music Producer with over 25 years of professional experience in Comics, Video Games and Feature Films. Some of the companies I've had the honor to work with are Konami, DC, Blizzard Entertainment, Upperdeck, Copeland Entertainment, Sony VASG, Rainmaker Enertainment, Riot Games, Imagi Animation Studios, Midway Games, among others. I'm also an illustrator for the ACLU of San Diego/Imperial and various other entertainment based studios.
Over the past two and a half decades, I've been very fortunate to have to worked on many multiple award winning projects including World Of Warcraft Ashbringer with the highest selling tradepaper back in Wildstorm's history. The number 1 Box Office hit TMNT and recently the highest honors at San Diego's Del Mar Fair Donar Award for my art for the ACLU's Constitution Day Art,
Follow Tony at:
Event Timeslots (1)
Saturday
-

fangaea