Team Blur will be at Fangaea!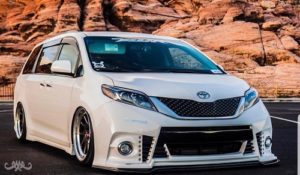 Do you like awesome modified cars? Then you will love the awesome folks at Team Blur! Team Blur will be at Fangaea on Sunday, near the Entertainment Stage by the Outdoor Patio!
Team Blur was founded in 1998 in San Diego, California which then progressed to the Bay Area in 2000. The guys are very serious about making an impact on the automotive scene.
That being said, they also definitely know how to kick back and have fun! Throughout the years, Team Blur has won various prestigious awards in their respective car classes in big car shows such as Hot Import Nights, Spocom, Wekfest, and Extreme AutoFest. Team Blur has kept up with the ever-changing car enthusiast scene for decades. It's not only a passion, but a way of life!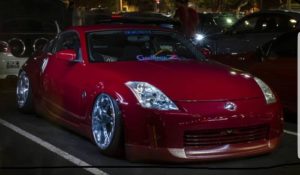 Team Blur not only promotes a tasteful style of cars but also exemplifies excellence in public assistance. Team Blur has donated money to charities and organizations. Recipients include homeless veterans at the VA and toys for kids who have disabilities at children's hospitals. The team has also held various local car meets to clean several locations such as beaches and roadways throughout San Diego.
Their motto is "do what you love to do and don't let life pass you by because life is a BLUR."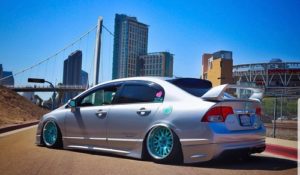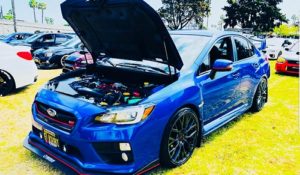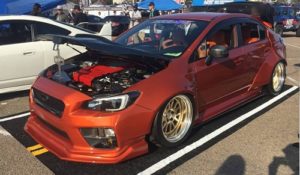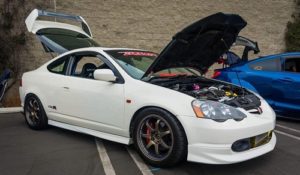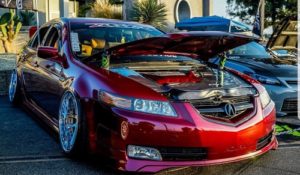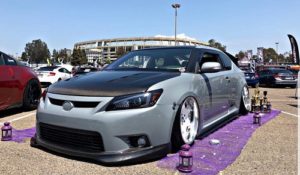 Follow Team Blur at
Mark – IG: evo_yota_wrex (Subaru WRX)
Franco – IG: blursito (Acura TSX)
Dean – IG: rhd_dc5 (Acura RSX)
Rome – IG: _airnout_(Honda Sienna)
Stephanie – IG: _stephtc2 (Scion TC)
Jonathan IG: jayrey_240z (Nissan 350z)
Mikey – IG: soy1904 (Hinda Civi Si Sedan)
Mario – elasubi17 (Subaru STI)
Team Blur will be at Fangaea on Sunday, September 23!