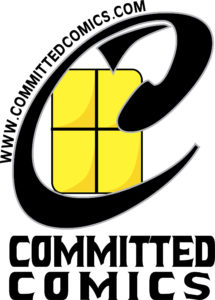 We thank Committed Comics for their sponsorship and contribution to Fangaea!
Committed Comics was started back in 1999 to provide aspiring creators access into the comic book industry. Since that time, a bevy of amazing creators have produced comics that are innovating, fun and of the highest quality with us. If you are COMMITTED and love the comic industry then we challenge you to bring your A Game!
COMICS FOR FANS BY FANS!
Follow them at