Fangaea guests will be given a limited opportunity to reserve rooms at the Town & Country Resort!
The Town & Country Resort is located at 500 Hotel Cir N, San Diego, CA 92108.
There are now currently limited amount of guest rooms at a special room rate of $129 versus the normal rate of $159 per night (not including taxes).  Cut off date for making room reservations at this rate is August 22, 2018.
Reservations can be made by calling Town & Country at 800-772-8527 or by clicking FANGAEA GUEST ROOM RESERVATIONS.
Standard check in time is 3:00pm and check out time is 11:00am.
Make your reservations soon!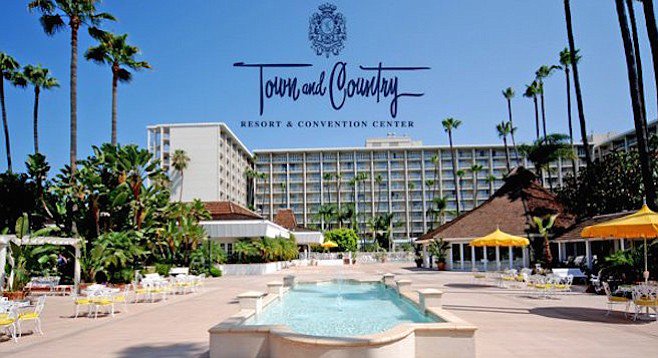 Click on the map below for directions!