Future Is Now Room (2018)
The Future is Now!  At least it is in this room!  Double servings of futuristic entertainment can be experienced in this room with the Science Fiction Coalition presenting a Sci-Fi museum and a Virtual Reality adventure presented by 4DSci !
We will have more information on the Future Is Now Room soon – which will be upstairs in the Garden Salon!
The Sci Fi Museum will feature vintage Star Wars collectibles, model dioramas of Star Wars and Starblazers, and lots of other awesome memorabilia!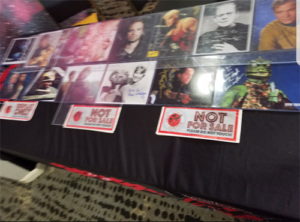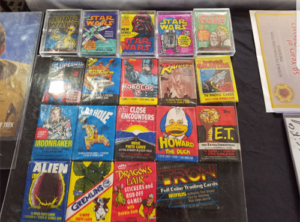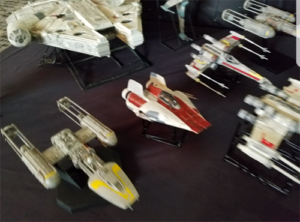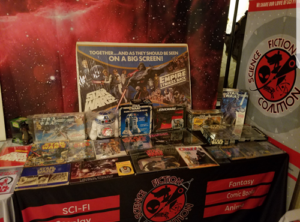 4DSci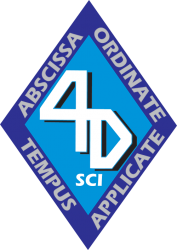 4DSci is 3D Visualization done over time. The ability to explore locations, events, data, or concepts in what was, till now, only a dream. 4DSci was developed for the sole purpose of bringing Virtual Reality to education, bridging the gap between textbook and reality. Our goal is to ensure 4D education becomes accessible to all. Through technical services, software, hardware, and consulting, 4DSci brings content standards to life for students.
Take your students back to Medieval Europe, inside a plant cell, or to see the pyramids! 4DSci develops the tools, technology, and systems to take students on an educational adventure without having to leave their seat. Learn more at www.4dsci.com
Follow 4DSci on Facebook at 4DSci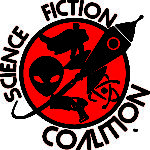 Science Fiction Coalition is a private club of science fiction fans that loves to give back to the community.  We support charities,fundraisers, conventions, and special events.  We also love to show and express our fandom of Sci fi to the Universe.  Learn more at www.scificoalition.org.