Escape Room Experience
Below is the information for 2022 – as we get closer to April 29, 2023, we will be constantly updating this page – so keep coming back!
Fangaea will now also be featuring an Escape Room Experience!  Featuring the combined maniacal minds of three of the most exciting escape rooms in San Diego, you will find yourself wanting to GET IN just to GET OUT! Presented by The Unlockables, MindFox Escape, and SUBScape Games!
The Asylum – Exclusive Mini Game
The Asylum is a 10 Minute Mini Escape Room where you will be Straight-Jacketed to your partner locked inside of a padded cell. Can you find your way out? Or remain a patient forever?
Stop by the Corinthian Room and schedule a time for your chance at victory and freedom. Get bragging rights by being the fastest to escape!
Rules: Sign up for a time and arrive 10 minutes before your scheduled time slot to prepare for the experience. If you are not present within 5 Minutes of your scheduled time, your slot will be given to the next group and cancelled without notification and refund!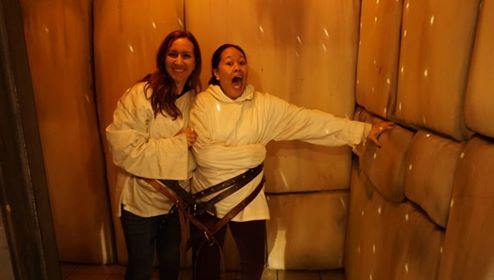 Cost is $10 per game and each of the three games is played with two players.
The Escape Room Experience is presented by: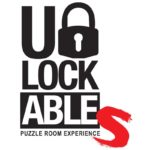 A unique escape experience designed by gamers for gamers! they offer some of the most immersive experiences in San Diego. Their game "Sister's Secret" is rated as one of the best experiences in San Diego. Are you unlockable?
Learn more at www.areyouunlockable.com
Follow them at

The newest kids on the block! MindFox Escape brings refreshing and unique experiences to the San Diego escape room community.
Home to the one and only 2D escape room: the "Black & White Café" is a MUST PLAY for all ages!
Follow them at: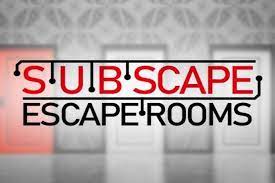 Sister company of The Unlockables, SUBScape Games is an Enthusiast designed and created Escape Rooms with 6 Current Immersive Experiences and 2 more in the Works.
With over 1000 games played between the owner and the staff who are all enthusiasts, they take their love and passion for Escape Rooms and make new, exciting and memorable experiences for their players.
Learn more at – www.SubscapeGames.com
Follow them at: