Emo Talent Collective Karaoke at Fangaea!
In collaboration with Emo Talent Collective (ETC), Mochi Cafe will be hosting karaoke from 7pm to 10pm!
Mochi Cafe Karaoke is co-presented and sponsored by Emo Talent Collective!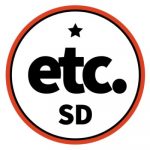 Karaoke and good vibes! ETC San Diego is a local, fully equipped karaoke experience specializing in Emo Karaoke Nights, Open House general karaoke, themed events, and private events.
It is a community of welcoming people, coming together to showcase their talent and love of music in a fun, social setting.
Follow them at:
Social media links:
Some of their upcoming events are below!