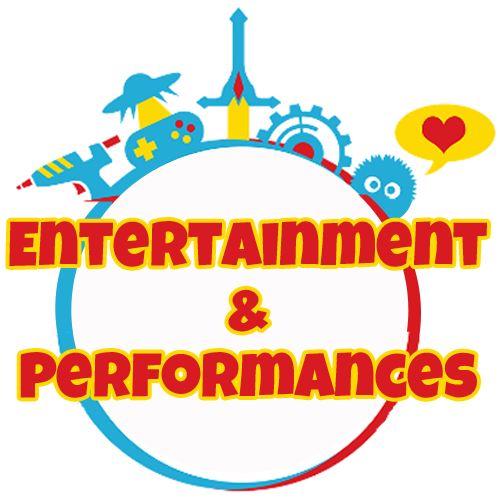 Entertainment and Performances
Fangaea will have two days of performances that will include bands, cultural acts, comedians, and a big fat range of fun stuff for your entertainment!  Below is the 2019 application for performing at 2019 Fangaea!  Keep checking back for more updates!
ENTERTAINMENT SCHEDULE (2018)
Saturday
Average Geek Show Live Podcast

-

Opening Ceremony

-

Medieval Combat

-

G-Moto

-

Average Geek Show Live Podcast

-

Indigo-Go's Ensemble

-

Medieval Combat

-

Digital Lizards of Doom!

-
Sunday
Japanese Lunch Time Rush

-

Medieval Combat

-

La Jolla Taiko

-

Digital Lizards of Doom!

-
All scheduled programming is subject to change without notice.
Average Geek Show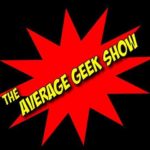 The Average Geek Show is the podcast designed by average geeks for average geeks. Bringing you the latest on Movies, TV, Comics, Tech and more! Brian Johnson is mild mannered office worker by day.
But, by night he becomes THE HOST OF THE AVERAGE GEEK SHOW! Brian has been an avid geek since the age of 5. From comics, collectibles, movies and everything in between. His passion for all things nerdy inevitably lead to the creation of the Average Geek Show.
Follow the Average Geek Show at facebook at averagegeekshowofficial, twitter at AverageGeekShow, and instagram at averagegeekshow
The Average Geek Show will be on the stage recording live on Saturday at 1:30pm
Digital Lizards of Doom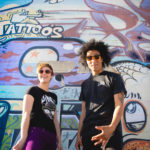 Digital Lizards of Doom is an energetic, nerdy electro-rock band! Centered around the COMIC BOOK and UNIVERSE of Digital Lizards of Doom bandmembers Gabe (guitar, vocals) and Gallie (keyboard, mandolin, DJ, vocals) bring fun and nerdiness to their live shows.
They are releasing their debut album, Lizards and Labyrinths (get it at this itunes link), on September 14, 2018 – a giant love letter to nostalgia: tabletop, video games, cartoons, comic books, theater, and more. Sounds like: Daft Punk, Gorillaz, the White Stripes, Misfits, Beck, Nero, sub focus, Doctor P, Spor, and other progressive/experimental rock that makes you wanna move!
Check them out at facebook at dlodworld and at www.dlodworld.com
Digital Lizards of Doom are performing on Saturday at 5:00pm and on Sunday at 3:30pm
G-Moto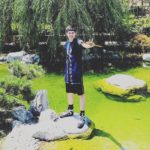 G-Moto combines the techniques of blowing air to the shinobue (bamboo flute) while beatboxing at the same time to create "flute-boxing." G-Moto incorporates a mixture of traditional and modern sounds from various music genres influenced by: traditional Japanese music, pop, hip-hop, EDM, and video-game music. 地元 (Jimoto) stylized "G-Moto" translates to "hometown" in Japanese.
G-Moto has also previously performed at Anime California, Anime Los Angeles, and Anime Conji.
Follow G-Moto on Instagram @ g.moto.fbx and at facebook at G.Moto.Flutebox
G-Moto is performing on Saturday at 1:00pm
The Indigo-Go's Ensemble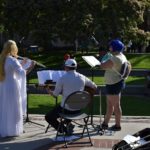 Founded in Spring 2015, the Indigo-Go's is a small, acoustic ensemble combining music performance, nerd culture, and cosplay by fans, for fans. The group was born from a dream to play music from "The Legend of Zelda" franchise while dressed as the characters. We have performed at the "Small Ensemble Night" concert multiple quarters at California State University, San Bernardino.
We are branching out and looking to perform for fans in Southern California! The group currently consists of CSUSB alumni. The groups music is arranged by Acacia Weber as well as Manuel Tejeda. The current instrumentation consists of Acacia Weber on flute, Manuel Tejeda on trombone and guitar and Courtney Wilkins on flute and alto flute.
Follow them on facebook at indigogosensemble and instagram at indigogosensemble and learn more at indigogosensemble.wixsite.com/indigogos
The Indigo-Go's Ensemble is performing on Saturday at 3:30pm
Japanese Lunchtime Rush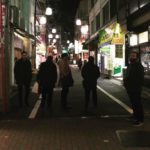 Japanese Lunchtime Rush features professional musicians who have taken everybody's favorite anime songs and put them together in mash ups that combine Hip-hop, Neo-soul, R&B, and Gospel music in innovative arrangements.
As dedicated anime fans who all work in music professionally, we bring skill, talent, and creative inspiration to those listening to us. A lively show and is guaranteed to put smiles on faces.
Check them out at facebook at  japaneselunchtimerush
Japanese Lunchtime Rush are performing on Sunday at 11:00am
Kingdom of Terre Neuve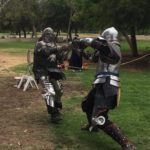 The Sovereign Kingdom of Terre Neuve is a subdivision of The Adrian Empire, which covers primarily southern San Diego County and Imperial County, CA. The Adrian Empire is an international organization with chapters throughout the United States and Canada, including some U.S. military bases.
We are a non-profit, educational organization dedicated to the study, recreation, and teaching of the period of Western European culture between 793 and 1652. This includes going to schools and renaissance fairs, in addition to our monthly events.
The Kingdom of Terre Neuve meets every 1st Saturday for archery and 3rd Saturdays for our general kingdom gatherings.
To see which chapters are in your area, you can visit the Adrian Empire website:
www.adrianempire.org and www.kingdomofterreneuve.org
The Kingdom of Terre Neuve are performing at 11:30am and 4:00pm on Saturday and at 1:00pm on Sunday
La Jolla Taiko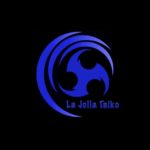 La Jolla Taiko is a community-based drumming group comprised of members of all ages and backgrounds. Developing artistry that is both traditional and contemporary, La Jolla Taiko strives to infuse their own diverse influences and instruments into a festive and entertaining experience.
Outside of Japan the word "taiko" or "wa-daiko'" ("Japanese drum" in Japanese) is often used to refer to any of the various Japanese drums and to the relatively recent art-form of ensemble taiko drumming, which is sometimes called more specifically "kumi-daiko". Taiko drumming is a combination of percussion, dance and martial arts mixed with power, speed and synchronous movement…resulting in an awe-inspiring experience.
Follow La Jolla Taiko on facebook at La Jolla Taiko earn more about La Jolla Taiko at www.lajollataiko.org.
La Jolla Taiko will be performing at 2:00pm on Sunday
Mochi Cafe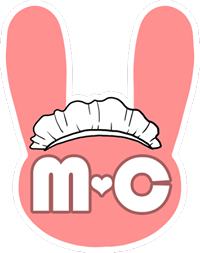 Mochi Cafe is an event based maid cafe in San Diego, California, founded by CEO Andrea Cash and Lilac Maid Aura on August 16th, 2009. Inspired by the maid cafes in Akihabara, Japan, Mochi Cafe entertains guests through games, dance, song, and occasionally cuisine.
Unlike the traditional black and white attire, maids and butlers of Mochi Cafe bring a colorful and unique brand of cultural entertainment for all ages. Mochi Cafe is an eclectic blend of Japanese pop culture, cosplay, and the celebration of friendship and fun while seeking to keep a family friendly environment.
Mochi Cafe strives to bring a unique experience of Japanese Maid Cafes to the United States so all fans of Japan and Japanese Culture could enjoy.
Follow them on facebook at MochiMaidCafe, on twitter at MochiMaidCafe, and instagram at mochi.cafe.
Mochi Cafe will be at the "Mochi Cafe" on both Saturday and Sunday
Naisu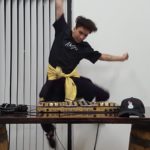 Naisu is a San Diego based Artist, Music Producer, and DJ sharing his experience of life through music. Performing at the Saturday Night FanGala (18+), you won't want to miss this acclaimed experience.
Follow Naisu on Soundcloud at naisurl, on facebook at naisurl, and on Instagram at naisurl.  Learn more at www.naisu-media.com.
Naisu will be spinning at FanGala on Saturday night!
Want to perform at Fangaea?
Interested in performing? Shoot us a message on our Contact page or fill out the application below!  Performer application deadline is September 1st, unless line up is filled before…which it will probably be!  Submission does not guarantee acceptance into the Fangaea line up.