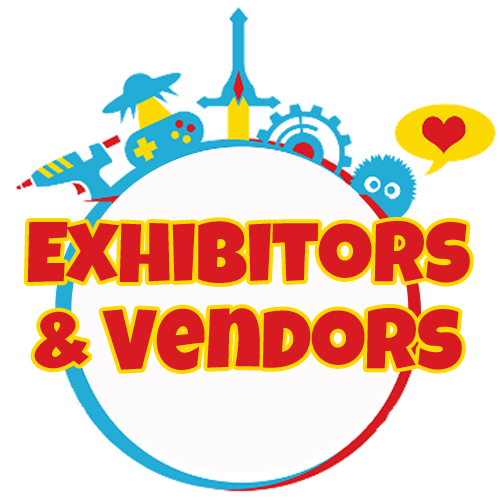 Exhibit Hall – Vendors and Fan Tables
Make sure to visit our exhibit hall in the Corinthian Ballroom and check out all of our vendors – there will be a fantastic collection of fun things to look at and buy!  Clothes, action figures, art, collectibles, toys, music, and more! Interested vendors should register on our Exhibitor page!
Below are our 2018 exhibitors, vendors, and fan tables!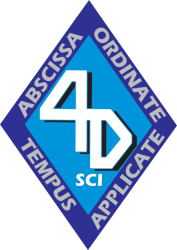 4DSci is 3D Visualization done over time. The ability to explore locations, events, data, or concepts in what was, till now, only a dream. 4DSci was developed for the sole purpose of bringing Virtual Reality to education, bridging the gap between textbook and reality. Our goal is to ensure 4D education becomes accessible to all. Through technical services, software, hardware, and consulting, 4DSci brings content standards to life for students.
Take your students back to Medieval Europe, inside a plant cell, or to see the pyramids! 4DSci develops the tools, technology, and systems to take students on an educational adventure without having to leave their seat. Learn more at www.4dsci.com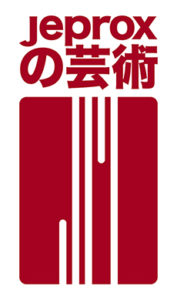 Art of Jeprox is a LA/Burbank based illustrator and graphic designer. He works for a top tier comic company by day and works on his own art by night.
A fan of comics, movies, music, manga, anime, design & video games, you can see his influence in his art as he translates his own style into every piece.
Check out more of his art at www.deviantart.com/artofjeprox.
You can also follow Jeff at on facebook at www.facebook.com/ArtofJeprox and Instagram at www.instagram.com/artofjeprox
Citadel Comics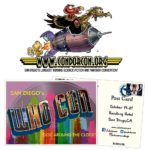 ConDor is an annual science fiction/fantasy convention.  It's held in San Diego, CA in March.  We have authors, agents, TV shows, costumes, dealers, artists, actors, games, RPGA, dances, concerts, Steampunk, Dr. Who, ConDor Academy and Harry Potter programming.
There's a lot to see and do and only 3 days to do it all.  Learn more at www.ConDorCon.org and follow them on Facebook at ConDorCon
SD Who Con will be held Oct. 19 – Oct. 21, 2018 at the Handlery Hotel in Mission Valley.  More information can be found at www.SDWhoCon.com and on Facebook at SDWhoCon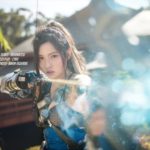 Cyriichii is a Southern California based cosplayer whose specialty is composite editing. Having started at university as a Studio Arts major, cosplay has always been her go-to inspiration. The vast world of designs to color range has been her muse for the years she's been in the community. Her early roots from Triton Gaming and her experiences there have made her what you see as…a great cosplayer with the personality of a meme.
If you'd like to follow her adventures (or see how many cats she follows) you can check out her Instagram at Cyriichii or her Facebook at Cyriichii.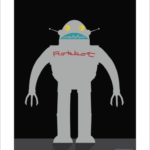 Dan is a child of the 50's that never grew up (thank goodness!) He works as a Graphic Artist for local government 9 to 5. On his "my time" he creates WWII aircraft, mermaids, robots, and alien art in various forms. He now appears at 3 venues locally throughout the year: The San Diego Comic-Con, the La Mesa Oktoberfest, and the Rolando Street fair.
Follow Dan on Facebook at www.facebook.com/Danboisgraphics and check out his work on Etsy at www.etsy.com/shop/DanBoisGraphics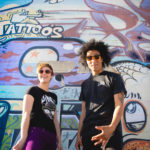 Energetic nerdy electro-rock! Centered around COMIC BOOK and UNIVERSE of Digital Lizards of Doom. Bandmembers are Gabe on guitar and vocals, and Gallie on keyboard, mandolin, DJ, and vocals.
Demographic: lovers of tabletop, anime, video games, or supernatural characters (zombie, werewolf, etc.) Mascots (Lizard "Dizzy Doom" Robot "Commander E.K.O").  Gabe and Gallie have 20+ years experience performing: coffeehouses, weddings, nightclubs, bars, private events, conventions, restaurants. Songwriting, production background; artist collaborations globally, performing and touring with acts worldwide, extensive experience writing and performing acoustically and in-studio.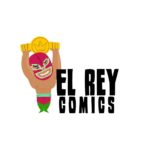 Welcome to El Rey Comics, San Diego's favorite Online Comic Book Store. We've got great deals available on a selection of our newest arrivals and clearance items. Browse through our online catalog today and save big on your next purchase.
We specialize on CGC and CBCS graded comics and raw NM++ single copies and variants of popular comics. If you don't see what you like send us an email, we can find anything!
Learn more at www.elreycomics.com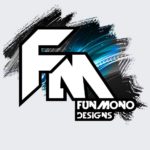 Funmono Designs started out as a couple of guys from Southern California slaving away in retail business that decided that they wanted to do something different with their lives. They are big otakus of a wide variety of entertainment such as anime, video games and other pop culture trends. Their goal is to design products that have a unique vision and show their passion for the mediums they love.
They currently sell vinyl decals with the future intent to use these decals and designs with a different approach. Please look forward to those products in the future. They also are selling their wares at conventions so check out their social media accounts for more info on when and where we will be!
Follow them on Facebook at www.facebook.com/Funmonodesigns and check them out on Etsy at www.etsy.com/shop/FunmonoDesigns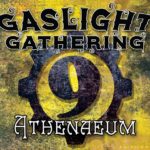 The mission of the Gaslight Gathering is to promote the artistry of Steampunk and Neo-Victoriana in relation to fashion, art, music, maker craft, pop culture, comic books and literature in San Diego, California.  San Diego has a vision all their own with a talented maker community, punk & folk & Americana bands, vintage Victorian dresses, dapper gentlemen, penny farthing riders, mad scientists, and incomparable feminist heroes.
At first glance you may think they are your average comic-con attendees hopping into a "cosplay" waiting in the hot sun for a celebrity autograph, but after you peel back the superficial layer of their dated clothing and clockwork accoutrements, you realize these are the celebrities in a world unknown.  Learn more at www.gaslightgathering.org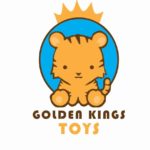 The provide the best selection of Toys and Collectibles for the super fan in all of us!
Follow us on facebook at goldenkingstoys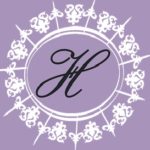 Hentai Con leads the way as an example of maturity in fandom through community standards that celebrates the diversity of sexual identities, orientations, and gender presentations that exist within our society. Our inclusivity built off of safe communication, ethics, consent, and respect for individual agency.
We are here to cultivate a positive perception of hentai and the culture that surrounds it and to diminish the fear of discrimination and shame of being a hentai fan by discarding the negative stereotypes of hentai and adult media alike.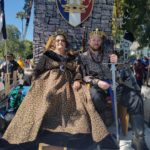 The Sovereign Kingdom of Terre Neuve is a subdivision of The Adrian Empire, which covers primarily southern San Diego County and Imperial County, CA. The Adrian Empire is an international organization with chapters throughout the United States and Canada, including some U.S. military bases.
They are a non-profit, educational organization dedicated to the study, recreation, and teaching of the period of Western European culture between 793 and 1652.  To see which chapters are in your area, you can visit the Adrian Empire website www.adrianempire.org and www.kingdomofterreneuve.org
Paul's Watches
Pearl & Brenda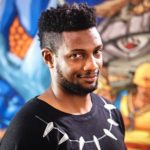 Rodney Anderson Jr. is a freelance illustrator, comic artist and professional nerd with a degree in Sequential Art from Savannah College of Art and Design working out of San Diego.
His illustrations are a reflection of his love for comic books, animation, video games and the characters that exist in those worlds. They speak to that inner hero we have in us all that wants to save the day.
Follow him on facebook at www.facebook.com/penpaperflava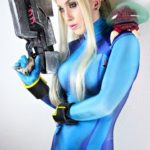 Lisa Pinelli, professional model and Cosplayer from Orange County, CA will be at Fangaea on Saturday and Sunday!  Look for her Fan Table in the Regency Ballroom!
Follow Lisa on Instagram at LisaAPinelliOfficial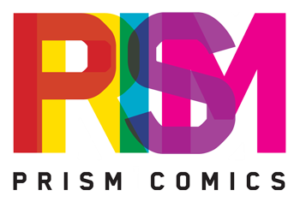 Founded in 2003, Prism Comics is a 501(c)3 non-profit organization devoted to advancing LGBTQAIU comics, comics creators, and fandom throughout the United States.  Thanks to the awesome folks at Prism Comics for hosting and presenting the LGBTQ+ Comics Crash the Party! panel!  You can learn more about them at www.prismcomics.org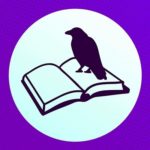 Ravensdale Publishing is a start-up board game design & publishing company, run by the husband-and-wife team of Ben & Sarah. Also on the team is Samson, our extremely talented artist, and Ravi, our adorable plush mascot.
Our two primary game projects are: Villains & Henchmen!, where a team of comic book villains work together to break a fellow villain out of maximum security prison; and Monster Crush!, which is about a dating game show for monsters! You can find us on Facebook at ravensdale.publishing
Royal Manticoran Navy – HMS Avalon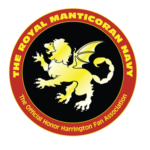 HMS Avalon is the San Diego chapter of The Royal Manticoran Navy.  It is the mission of TRMN to bring an enjoyable and enlightening experience to fans of David Weber's seminal series about Honor Harrington.
We do this by: being primarily focused on providing a fun experience to all of the members, from the newest members to the longest serving member; providing opportunities to lead, to serve, and to learn about the Honorverse, science, and space exploration; providing a fandom venue that is professional, cooperative and collaborative; giving back to the greater community; and by providing an outlet for fans to cosplay and roleplay in the Honorverse.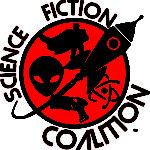 The Sci-Fi Coaltiion is Southern California's Premier Science Fiction Fan Club!
We are a private club of science fiction fans that loves to give back to the community.  We support charities,fundraisers, conventions, and special events.
We also love to show and express our fandom of Sci fi to the Universe.  Learn more at www.scificoalition.org.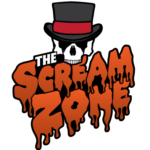 San Diego County's largest haunted experience, The Scream Zone is considered among the goriest, scariest, and screaming-est fright fests to be found in the dark corners of Southern California. We invite you to be our guests, that is, if you have the nerve! The Scream Zone is assembled from a collection of body parts and roughly stitched together into three terrifying haunts and other monstrous attractions. This year the Scream Zone runs 24 selected nights beginning September 28 and continues through October 31.
Scaredy Cats are welcome to enter The Scream Zone compound at no charge if you want to wait for your children or hang with your friends but are too scared to enter the haunts. There are lots of things for you to do and see, including great food vendors, photo opportunities and our Spirit Lounge bar. Parking at The Scream Zone is free.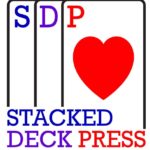 Stacked Deck Presswas founded in 2015 to cultivate diversity and excellence in LGBTQAIU comics publishing. We released our first publication Calogrenant, Book the First: Oh, What a Night! in 2015. ALPHABET, an anthology to commemorate and support the Prism Comics Queer Press Grant, debuted at the Queer Comics Expo in 2016.
Recently, Tyler Cohen's Primahood: Magenta was released to friendly response at the 2016 Brooklyn Book Festival and the 2016 Long Beach Comic Con.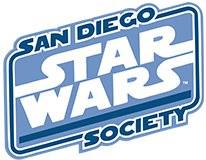 The San Diego Star Wars Society is a Non-Profit charitable and community service organization. We have been celebrating all things regarding the Galaxy far, far away since 2002. We are a family friendly organization and there is no cost to participate. Visit their website at www.sandiegostarwars.com
Follow them on Facebook at SanDiegoStarWarsSociety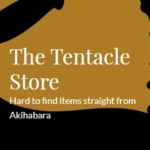 The Tentacle Store is one of a kind store were you can find hard to come by items from Akihabara. Our goal is to provide both a superior customer experience and tremendous value for our customers.
The tentacle has over 15 years of experience in anime industry and is passionate about exceeding your expectations. the tentacle travels to Japan several times a year to bring you the most current items from the electronic town.  Learn more at www.thetentaclestore.com
Xaviercal Customs and Collectibles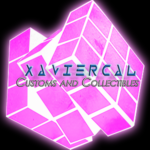 Xavier Cal Customs and Collectibles Officially opened in early 2016, began as a customizer since 2008. As years gone by, they started to collect transformers then branched out on many imports and eventually decided to become a seller as well as retaining roots of a customizer.
Over the past few years he has gained a large audience and followers from the many Customs he has created. Being a collector, he has a strong sense of what customers and fans desire as both a seller and a customizer.
Visit www.xaviercalcustomsandcollectibles.com for more information!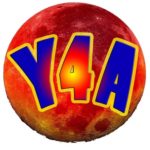 Stop by Yay 4 Anime for tons of deals on amazing licensed anime goods, wall scrolls, stationary items and best of all Asian snacks galore! An official retailer of Pocky products we will be giving out Pocky balloons with Pocky purchases! Cold ramune and other fun imported drinks available too!
Originally a San Diego based company we look forward to being back in our hometown providing a fun convention experience as well as our fun awesome and interactive products!
Visit them at www.yay4anime.com to learn more!
If you are interested in being a part of this event as a vendor – register on our Exhibitor page!